Image by Kristi Blokhin from Shutterstock.com
Raytheon Technologies is one of the largest companies serving the aerospace and defense sector. It is an innovator offering solutions to help the world mitigate the effects of national and international security threats through guided missiles and precision weapons. Meet the Raytheon technologies leaders and executives here!
Raytheon Technologies Leaders and Executives
Here is the list of Raytheon Technologies leaders and executives.
Gregory Hayes
Chairman and Chief Executive Officer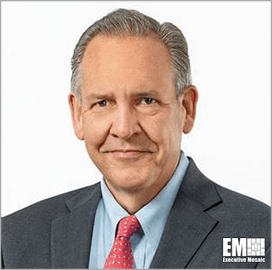 Image from www.rtx.com
Gregory Hayes is Raytheon Technologies' CEO and Chairman of the Board. Formerly, he was the Chairman and CEO of United Technologies until April 2020. During his 21 years of serving UTC, he held various leadership roles spanning corporate strategy, business development, and finance. He is a certified public accountant and served as UTC's chief financial officer for six years (from 2008 to 2014).
Christopher Calio
Chief Operating Officer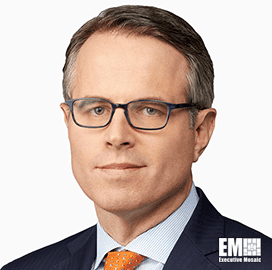 Image from www.rtx.com
Christopher Calio has been the Chief Operating Officer of Raytheon Technologies since March 2022. He leads the company's four business units and functions for engineering, operations, supply chain, enterprise services, and more. Mr. Calio brings vast experience in legal matters, business management, and strategy. He has been working at Raytheon for the past 17 years, with 12 years in leadership roles. Before joining Raytheon, he was Pratt & Whitney's president.
Vince Campisi
Senior Vice President, Enterprise Services, Chief Digital Officer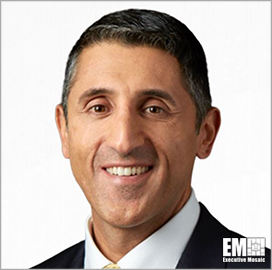 Image from www.rtx.com
Vince Campisi has been Raytheon Technologies' Chief Digital Information Officer and Senior Vice President of Enterprise Services since July 2016. He manages the company's multiple global business services and digital technology strategy. Mr. Campisi has solid experience in leading Profit and Loss Centers for building new business models with data analytics and software offerings for revenue growth. He also has unrivaled experience in mergers and acquisitions. Before joining Raytheon, he was a Chief Operating Officer at GE Digital for four years.
Pamela Erickson
Senior Vice President, Chief Communications Officer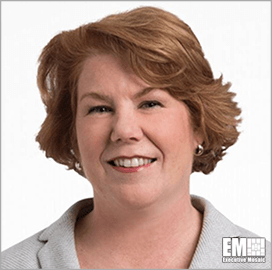 Image from www.rtx.com
Pamela Erickson was named Chief Communications Officer in April 2020. She leads Raytheon's global marketing, employed and executive communications, public relations, and corporate social responsibility programs. Ms. Erickson is specifically experienced in working with chief executives on managing issues and crises, building consensus, and positioning with a drive for action. She has been working at Raytheon even before its merger with UTC. Before joining Raytheon, Ms. Erickson was a Senior Vice President of Corporate Communications at Deem.
Raja Maharajh
Executive Vice President, General Counsel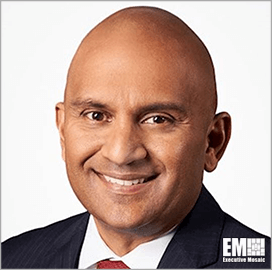 Image from www.rtx.com
In December 2021, Raja Maharajh was appointed Raytheon Technologies' General Counsel. His decades of legal experience and serving as a trusted advisor to the CEO and senior leadership team made him qualified for the role. Mr. Maharajh's responsibilities include overseeing legal and regulatory functions, including transactions, corporate governance, intellectual property, and contracts. Before this role, he was the Chief of Staff to the Chairman and CEO at United Technologies.
Neil Mitchill Jr.
Executive Vice President, Chief Financial Officer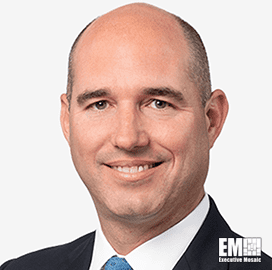 Image from www.rtx.com
Neil Mitchill Jr. has been Raytheon Technologies' Chief Financial Officer since April 2021. With over 20 years of experience in finance, he has managed the company's capital allocation activities, enabling Raytheon to exceed its cash savings target and merger-related expectations in 2020. Mr. Mitchill is responsible for financial reporting and controls, investor relations, internal audit, treasury, and tax. Before this role, Mr. Mitchill was a Corporate Vice President (VP) of Financial Planning and Analysis and Investor Relations at the company. Before joining Raytheon. He was a partner at PricewaterhouseCoopers LLP for 17 years.
Mark E. Russell
Senior Vice President, Chief Technology Officer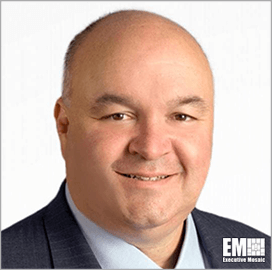 Image from www.rtx.com
Mark. Russell is Raytheon Technologies' Chief Technology Officer. He oversees the company's end-to-end technological strategy and vision, engineering operations, and research and development investments. Before the merger, he was Raytheon Co.'s Corporate Vice President of Engineering, Technology, and Mission Assurance. He brings knowledge in computer and electrical engineering with extensive technology leadership experience in aerospace and defense. Mr. Russell has helped Raytheon Technologies develop 11 technology roadmaps, including autonomy and its approach to advanced missile interceptors.
Dantaya Williams
Executive Vice President, Chief Human Resources Officer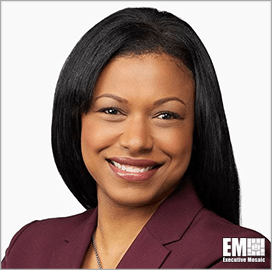 Image from www.rtx.com
Dantaya Williams has been the Chief Human Resources officer of Raytheon Technologies since June 2020. She leads the company's global HR function, mainly on talent management, employee relations, total rewards, employee experience, and workforce diversity. Her efforts started including women in leadership roles during her tenure at Pratt & Whitney, UTC, and Commercial Engines.
She worked at UTC before its merger with Raytheon, earning her more than two decades of experience in HR and leadership. With more than 20 years of experience, Ms. Williams continues to leverage her knowledge in leading dynamic and global HR functions vital to establishing Raytheon as a premier employer in the aerospace and defense sector globally.
Raytheon Technologies Board of Directors
Here is a list of Raytheon Technologies Board of Directors.
Gregory J. Hayes
Tracy A. Atkinson
Bernard A. Harris Jr.
George R. Oliver
Kelly Ortberg
Margaret (Meghan) L. O'Sullivan
Dinesh C. Paliwal
Ellen M. Pawlikowski
Denise L. Ramos
Fredric G. Reynolds
Brian C. Rogers
James A. Winnefeld Jr.
Robert O. Work
About Raytheon Technologies
Raytheon Technologies operates through the following businesses:
Collins Aerospace: Collins Aerospace is a North Carolina-based technology corporation recognized as one of the largest suppliers of aerospace and defense products worldwide. Its parent organizations are United Technologies and Raytheon Technologies.
Pratt & Whitney: Pratt & Whitney is a subsidiary of Raytheon Technologies with headquarters in Connecticut. It is a leading company servicing, designing, and manufacturing auxiliary power units and aircraft engines.
Raytheon Intelligence and Space: Raytheon Intelligence and Space is Raytheon's business segment specializing in the development of advanced sensors, software solutions, cyber services, and disruptive technologies. It is a top provider of airborne platforms and electronic warfare systems.
Raytheon Missiles and Defense: Raytheon Missiles and Defense is a subsidiary of Raytheon based in Arizona. Its portfolio includes air and missile defense systems, radars, precision weapons, and command and control systems.
Who is the Founder of Raytheon Technologies?
In 1922, Laurence Marshall, Vannevar Bush, and Charles Smith founded the American Appliance Company in Cambridge, Massachusetts, to market a device called the S-tube. In 1925, the company's name was changed to Raytheon, then known as an electronics giant and defense contractor. Laurence Marshall was the first chairman of Raytheon's Board of Directors from 1948 to 1950.
Where are Raytheon Headquarters?
Raytheon's global headquarters are in Waltham, Massachusetts. However, in June 2022, Raytheon announced that its global headquarters were moving to Northern Virginia to be close to most of its government customers in the Washington, D.C., area. Raytheon's presence in Massachusetts will be maintained.
Combining Technology and World-Class Engineering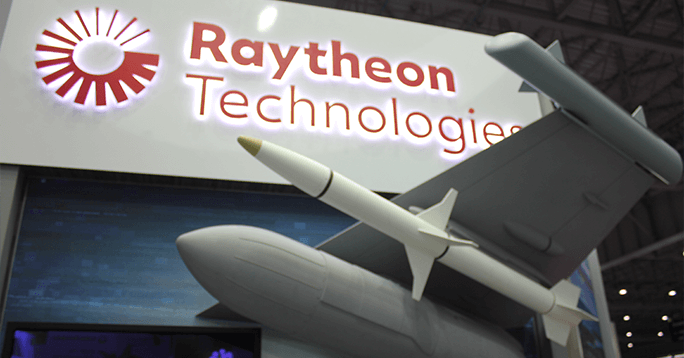 Image by Arnold O. A. Pinto from Shutterstock.com
Established in 1992, Raytheon Technologies is one of the largest aerospace and defense contractors for the U.S. government. It has a long history of innovation in all technology fields, including satellites, guided missiles, drones, avionics, aircraft engines, and more. The aerospace and defense giant expanded its reach since the merger of Raytheon Company and United Technologies in 2020.