Companies are realizing that only by integrating social and environmental issues into their business operations, and introducing international standards and best practices of responsible business, can they access western markets
The Center for Strategic Research and Development of Georgia (CSRDG), this month published the 'Encyclopedic Dictionary of Corporate Social Responsibility.' The author of the book is Lela Khoperia, head of the Center for Strategic Research and Development of Georgia (CSRDG).
The dictionary is tailored to meet the needs of professionals, corporate practitioners, students and interested readers. With over 200 articles, it provides comprehensive and concise definitions and explanations to 166 key terms and concepts in Corporate Social Responsibility and sustainability, as well as an overview of relevant international standards, guidelines, codes and principles.
GEORGIA TODAY asked the author how the dictionary had come to be and why.
Lela Khoperia's "love affair" with CSR has a long history. She started her professional career in an absolutely different field, as a researcher in the sphere of humanities. When she started to work in the CSRDG, she became involved in various projects dealing with environmental protection, anticorruption, and other important themes.
"In 2004, when civil society was still quite young in Georgia, as was the private sector, in the frames of a project aimed at civil society development, we met representatives of business companies to find out what their perception was of CSOs, and where they see possible spheres of cooperation with them," Lela tells GEORGIA TODAY. "Most of the companies expressed their readiness to cooperate with CSOs in the frames of their philanthropic programs. So, we conducted a study to find out what were the best practices and modes of such cooperation abroad, which were the best ways for the companies to implement their philanthropic activities, and in this way came to the notion of corporate social responsibility (CSR), which actually encompasses not only philanthropy, but a wide spectrum of sustainability issues.
"Since then, we have been implementing a program on CSR promotion in Georgia, and we are learning through doing, together with the companies," she says. "In the first place, we try to promote the correct understanding of CSR, which is responsible business behavior, i.e. the company's responsibility towards all its stakeholders: employees, customers, suppliers, partners, communities and the natural environment. Only understood in this way can CSR contribute to the sustainable development of the country and wellbeing of society.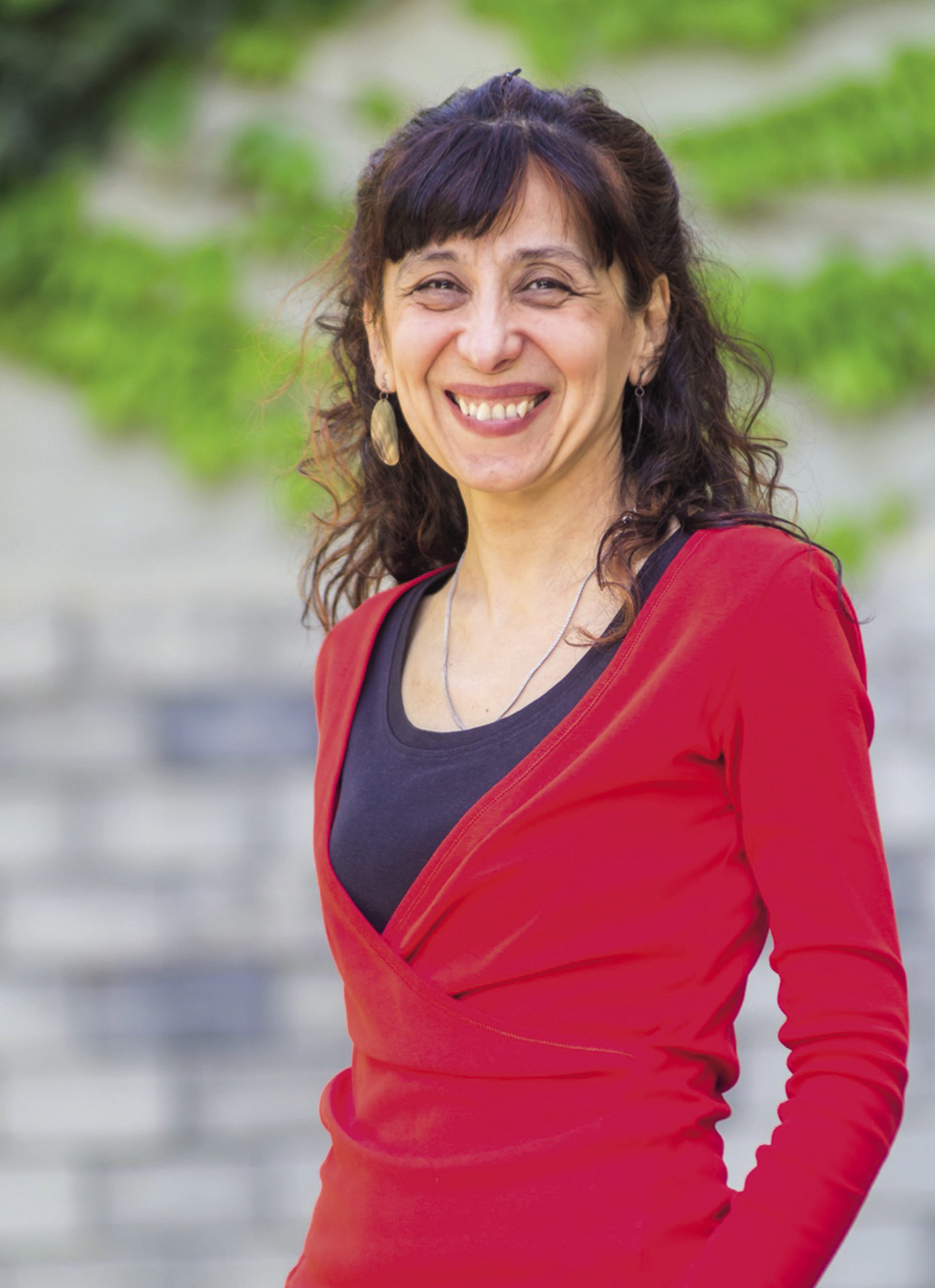 How is the concept of CSR growing in Georgia, and what is pushing its development?
As I mentioned, our organization started to work on CSR development when very few in Georgia even knew the term. Since then, the country has made a huge step forward – the concept of CSR is much better known and appreciated, and companies are more often switching from PR oriented philanthropic activities to strategic approaches, considering a wide range of social and environmental issues in their programs and operations. For sure, there is still much to be done, and we are lagging behind the European countries in this regard, but I always say that we should not forget: in Europe and America, the history of CSR started more than a century ago, while in Georgia the private sector itself is very young and started its existence only some 30 years ago. It also has to be mentioned that at the beginning of the 20th century, we can find some brilliant examples of responsible business behavior in Georgia, however this process was put on hold for quite some time no thanks to the soviet occupation.
At present, the main driver of CSR in Georgia is business itself, alongside several civil society organizations (like ours). International organizations are also working on CSR promotion. Unfortunately, there is insufficient stimulation and support from various actors, like government, media, consumers and labor organizations. However, companies are coming to understand that only through integrating social and environmental issues into their business operations, through introducing international standards and best practices of responsible business, can they access western markets, attract investors and partners and become prosperous.
Why did you decide to create the dictionary?
I was thinking of developing such a dictionary for several years, and finally got the chance to do so. Not having such a dictionary was a serious deficit in the reference literature related to CSR and sustainability issues in Georgia – actually, this is the first reference work of this kind published in Georgian related to CSR. The terminology is not developed and the meaning of concepts and notions is often blurred. I think CSR should be an integral part of Georgian companies, of their relation with Georgian society, and not something only done for the investors and western partners. That is why we need to have adequate Georgian terms, to communicate these issues in Georgian. Systematization and consistency in use of the terms is also very important: often, there are several different words used for one and the same concept, and some are just transmitted from English without translation. The dictionary aims to fill this gap and to contribute to the process of turning CSR into a Georgian phenomenon which is not just imported from abroad, but is a part of our business culture.
What can the dictionary offer businesses and how can they best make use of it?
The dictionary contains quite extensive information about sustainability and CSR issues. Each term and concept is accompanied with a detailed explanation. So the dictionary provides not only Georgian terms, but can also serve as a source of knowledge on a wide range of issues related to CSR and sustainable development. I hope it will help companies to better align their responsible activities and programs with international best practices and to get some inspiration for their future work in this sphere.
I will give one example: if you want to see what the Georgian term and definition of "carbon footprint" is, in this entry you will also find why the notion of carbon footprint is relevant in the context of CSR, what the role of business is, how a company's activities create its carbon footprint, and thus perhaps get the company thinking how to reduce its own carbon emissions.
The dictionary also contains a brief overview of more than 50 international standards related to sustainability and CSR issues. The can be helpful for companies, and might motivate them to dive deeper, to get acquainted with these standards, and consider some of them in their operations.
What is your outlook for CSR in Georgia in the coming years?
I am absolutely sure that CSR will be developing faster and faster in Georgia. The general course of the country towards European integration means that more attention will be paid to the issues of sustainable development, and business is the one of the main actors in this regard. Further, we'll see companies introducing more rigorous approaches and international standards of corporate responsibility into their operations.
You can download the dictionary here: https://csrgeorgia.com/uploads/publications/Dictionary.pdf
Source link