Upholding its philosophy of "what is taken from the community is to be used for the good of the community," Galaxy Entertainment Group (GEG) has put forward a wide array of environmental protection and energy conservation initiatives throughout the years to facilitate the sustainable development of Macau. These efforts vary from green procurement and partnerships for environmental protection to participation in regional and global sustainability events like Earth Hour. In particular, considering local SMEs as its key partners and prioritizing them in business cooperation, GEG has also been exploring partnership opportunities with the SMEs in the green sector to support their growth and development.
One of the latest initiatives of
GEG is a three-year partnership with local motorcycle supplier KL to establish
a battery swap station for electric motorcycles in the team member motorcycle
parking lot at Galaxy Macau.
**This is a sponsored feature.
As the first integrated resort
operator in Macau to provide battery swapping service for e-motorcycles, GEG aims to encourage more team members to
opt for green mobility solutions and supporting the long-term vision of the
city and the country.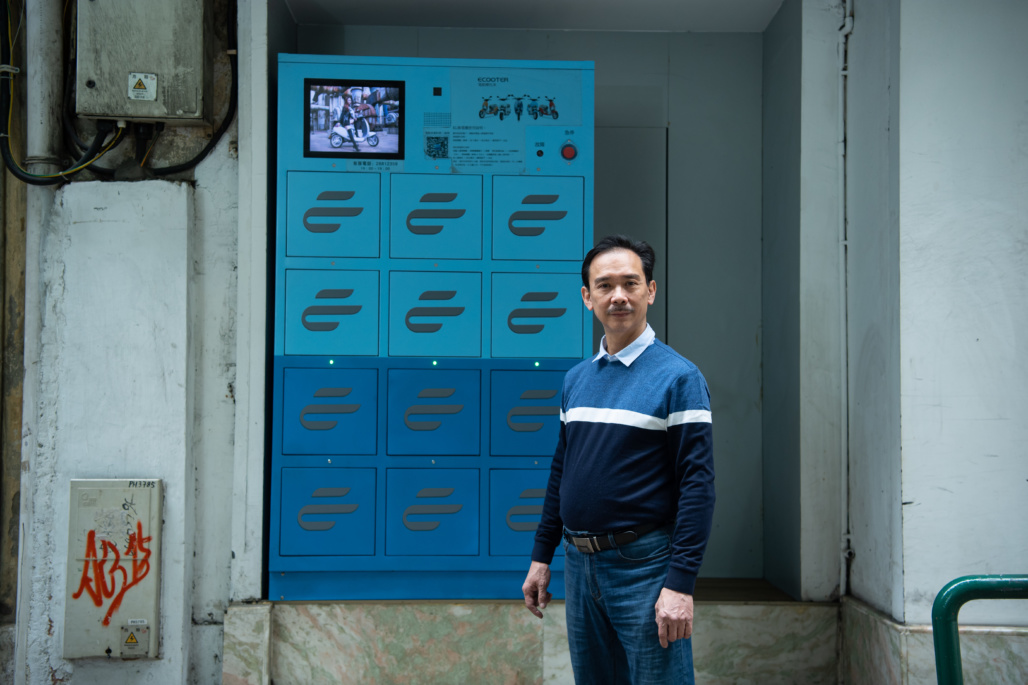 "GEG is the first large local corporation that works with us to set up a battery swap station," says Lei Chong Sam, head of KL that caters products of e-motorcycle brand Ecooter. "GEG has actively approached us for this partnership with the aim of working hand-in-hand to make a contribution for the environmental sustainability of Macau."
As part of the partnership, GEG
provides a rental-free space in the team members' motorcycle parking lot at
Galaxy Macau for KL to install the battery swap station, becoming one of the 10
battery swap stations run by KL across the city.
"From discussion to the
installation of the battery swap station at Galaxy Macau, it has only taken a short period of time because we both are very committed to and attach great
importance to this green initiative," he adds.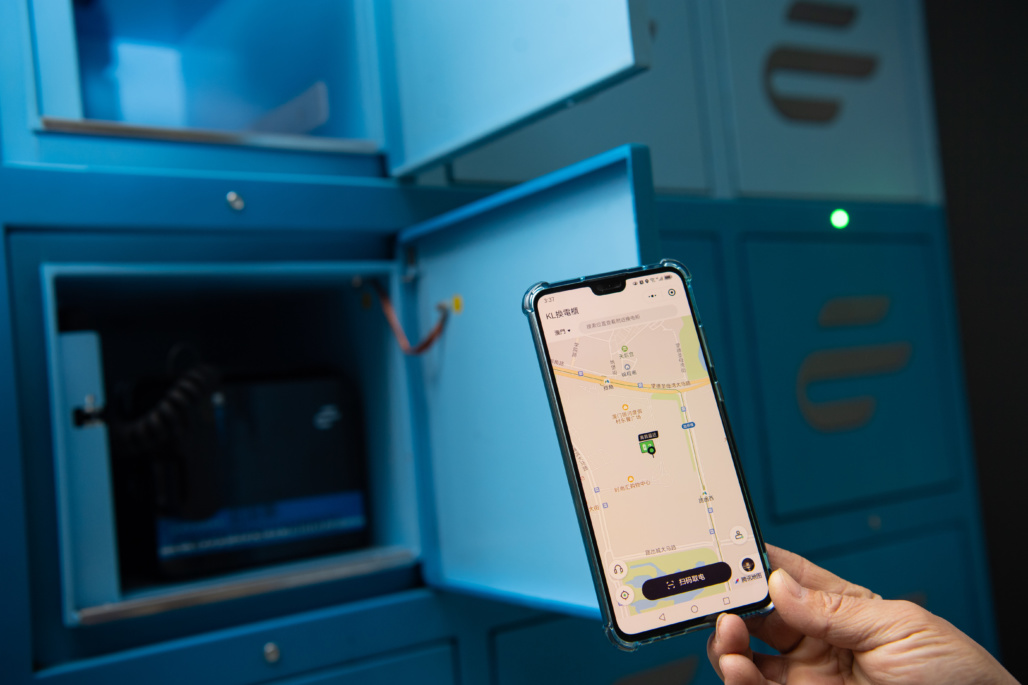 Favourable
outcomes
Besides the financial incentive, Lei underscores the convenience of charging e-motorcycles as one of the major considerations for locals to swap from gasoline-powered vehicles to electric ones. "This battery swap station can inspire more GEG team members to mull the possibility of purchasing e-motorcycles, because it is so convenient for them to charge their bikes," he states. "We believe that GEG and its team members can serve as a pioneer to help Macau lower its carbon emissions and transform the city into a more environmentally-friendly city."
The battery swap station has been set up at Galaxy Macau since the end of last year — and Lei has so far been satisfied with the outcome. "We are happy to see that there have been more GEG team members to inquire about our e-motorcycles and service since the launch of the battery swap station," he says. "The joint effort has been successful in increasing environmental awareness among GEG team members."
"Through this partnership, we
understand that GEG is not only a local business that focuses on the
entertainment sector, but it also proactively supports Macau's sustainable
development as a green community through concrete actions such as cooperating
with the government's measures," Lei adds.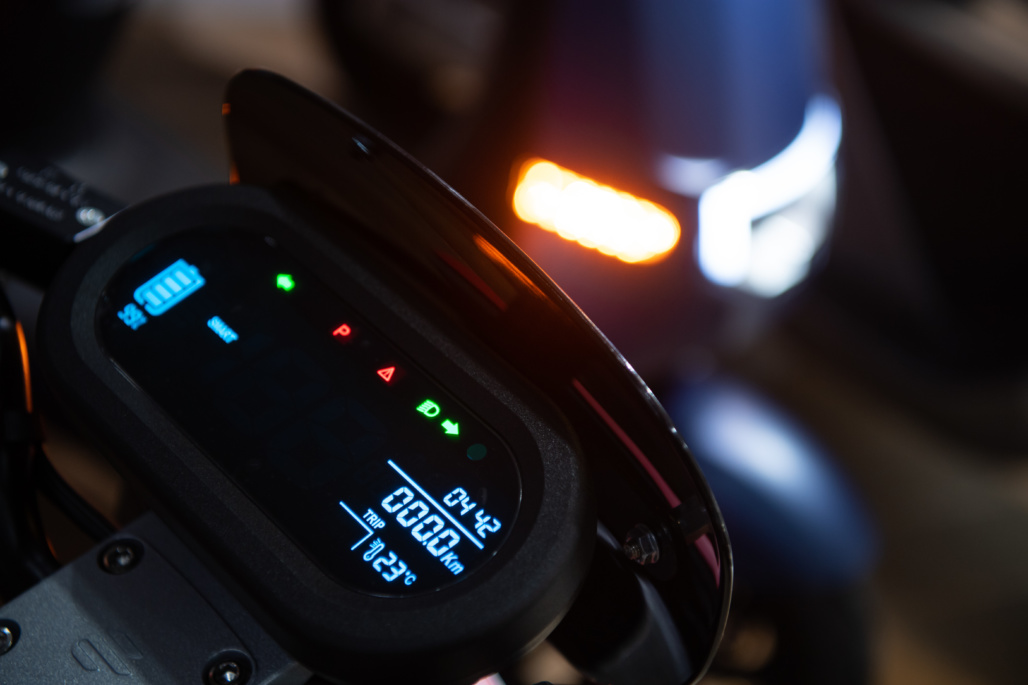 Wide range of
sustainability measures
In addition to partnering with KL, GEG has also taken various measures to fulfill its corporate social responsibility and accelerate the transformation of Macau into a green and smart city.
In 2020, GEG became the first
local integrated resort operator to partner with Macau Coca-Cola Beverage Co.,
Ltd to create a circular system for all GEG-branded bottles and its properties. Moreover, in a bid to reduce carbon
emissions, GEG has also replaced its multiple diesel-fuel guest shuttle buses
at Galaxy Macau and Broadway Macau with electric and compressed natural gas
(CNG) buses.
GEG also endeavours to protect
biodiversity and the habitat by maintaining the largest greenery landscape
among all of the integrated resort properties in Macau. Covering a total area
of 55,000m2, the lush landscape at Galaxy Macau has more than 2,000
trees and over 1.5 million plants and seasonal flowers helping to remove more
than 500 tons of carbon dioxide from the atmosphere each year.
Source link