Is the boom over for global environmental, social, and governance (ESG) bonds?
In 2022, businesses and governments worldwide raised $863 billion in ESG bonds, down 19 percent from the previous year's haul of $1.1 trillion, according to data compiled by Bloomberg. This is the first time sustainable bonds have declined since they were introduced in the financial markets 15 years ago.
Within the ESG bond market, sales slumped across the board. The data revealed an 11 percent decrease in green bonds, a 22 percent slide in sustainability bonds, a 34 percent decline in social bonds, and a 0.2 percent dip in ESG municipals.
Green loans plunged nearly 31 percent, while sustainability-linked loans were flat.
The final tally, however, was not surprising to S&P Global, which projected a 16 percent decline in global sustainable bond issuance in 2022.
Analysts say that the bear market, rising interest rates, and uncertainty in the economy drove the notable retreat in ESG bonds.
Will Regulation Hurt ESG?
The other factor that could affect the industry moving forward is regulatory scrutiny. From North America to Europe, regulators are bolstering their oversight efforts of ESG products, especially as accusations of greenwashing—meaning, lying or misleading about a company's initiatives to protect the environment—intensify.
Last year, the Securities and Exchange Commission (SEC) proposed clamping down on greenwashing by introducing standards and increasing disclosure requirements for ESG funds.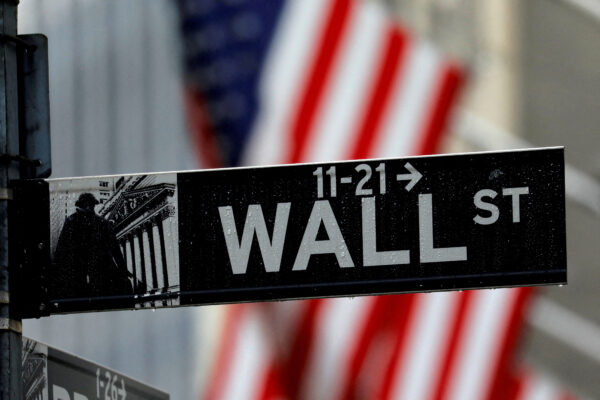 "We don't know what the SEC will end up actually putting in the rule, but there is no doubt that if they put out some very clear disclosure guidelines … this is a clarion call to those who maybe should've been doing a better job of reporting about their processes," Lisa Woll, CEO of the US Forum for Sustainable and Responsible Investment (US SIF), told reporters.
The US SIF recently published a report titled, "US Sustainable Investing Trends," which found domestic sustainable investing assets had plunged from $17.1 trillion at the end of 2019 to $8.4 trillion at the beginning of 2022.
The Netherlands Authority for Consumers and Markets (ACM) conducted a series of investigations targeting companies making false green claims. As a result, this past fall, ACM unveiled that apparel retail chain H&M and sporting goods giant Decathlon "made commitments to [ACM] promising to adjust or no longer use sustainability claims on their clothes and/or websites" and pledged up to €500,000 ($537 million) "to compensate for their use of unclear and insufficiently substantiated sustainability claims."
Other jurisdictions, including the United Kingdom and Singapore, are finalizing rules that would establish minimum standards for investment funds operating under the green banner.
In the private sector, investors are demanding better accountability.
Small activist investor Bluebell Capital Partners, which controls about $250 million in assets, slammed BlackRock for its position on ESG, accusing the company of having "lost sight with its mission as an investment manager" and adopting "the self-appointed right to share the political debate on environmental and social issues."
"We are increasingly concerned about (i) the reputational risk (including greenwashing risk) to which you have unreasonably exposed the company, potentially fueling a gap between the 'talk' and the 'walk' on ESG investing; and (ii) the backlash caused by BlackRock's ESG strategy which has alienated clients and attracted an undesired level of negative publicity," the letter stated.
Reading the ESG Tea Leaves in 2023
Market experts, however, argue that ESG is here to stay. In recent years, the facets of ESG "have become part of the investment mainstream," says Jon Hale, director of sustainability research for the Americas at Morningstar Sustainalytics.
"We live in an age of transparency, and stakeholders are demanding better corporate accountability around these types of issues. More end investors want their investments to make a difference," he said.
But will this translate to better performance for the global ESG market? According to Barclays, international ESG bond sales will top $460 billion this year.
"We expect green bond issuance to continue to dominate the market thanks to strong demand and a long list of green projects that need funding as companies put decarbonization plans into action," said Charlotte Edwards, head of ESG fixed income research at Barclays, in a note, adding that greenwashing risks could affect volumes.
Source link