[ad_1]
Indian Prime Minister Narendra Modi has underscored the significance of embracing a human-centric approach to globalization during India's tenure as the host of the G20 Presidency.
In an oped essay published in Newsweek, Modi used the concept of "Vasudhaiva Kutumbakam" (Sanskrit for "the world is one family") to stress the imperative of fostering international unity and collaboration that transcends geographical boundaries.
He elucidated three pivotal transformations in the post-pandemic global landscape: a transition from a GDP-centric worldview to one centered around humanity, the recognition of the vital role of resilient and reliable global supply chains, and a collective call for the revitalization of multilateralism through comprehensive reform of global institutions.
"We commend PM Modi in his leadership on G20 this year and we are committed to helping to ensure that India can successfully host G20," said White House press secretary Karine Jean-Pierre. "We will certainly have more to share on the bilateral [of President Biden] with Indian Prime Minister Modi."
Key Quotes from Narendra Modi:
1. "As inhabitants of One Earth, we are uniting to nurture our shared planet. As a global Family, we pledge support for one another's pursuit of progress."
2. "Our stewardship of the G20 Presidency has acted as a catalyst for these transformative shifts."
3. "The aspiration for climate action must be matched with tangible efforts in climate finance and technology transfer."
4. "Democratizing climate action stands as the most effective means to invigorate this global movement."
5. "Our G20 Presidency is actively addressing the gender digital divide, reducing disparities in labor force participation, and promoting increased representation of women in leadership roles."
Modi's op-ed casts a spotlight on India's determination to play a forward-looking role during its G20 Presidency. The Indian government has championed principles of inclusivity, sustainability and international cooperation. It has advocated for a paradigm shift toward a human-centric perspective, addressing the urgency of climate action and advocating for greater inclusivity in technology adoption. India's G20 Presidency is intended as a platform for fostering substantive global dialogue and collaboration, with a focus on nurturing a world where unity prevails over discord, and every nation's voice resonates.
Chinese President Xi Jinping has chosen not to participate in this G20 summit, marking the first time he has done so. Russian President Vladimir Putin will also be absent from the event.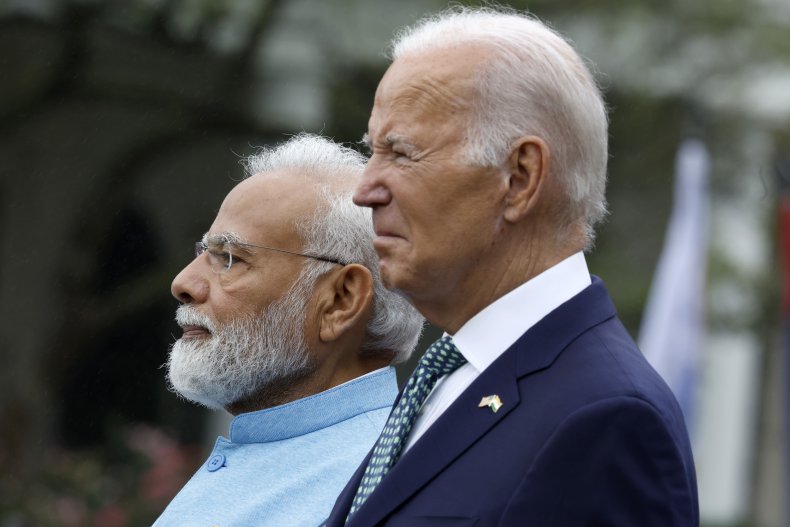 [ad_2]
Source link