[ad_1]
Carlos Noronha
Vice President, Executive Council
Macau Institute for Corporate Social Responsibility in Greater China (MICSRGC)
---
In biblical stories, it is said the Jews did not trust the anointed one for many reasons. One was, and probably still is, because the Jews do not think that Jesus actually "demonstrated" certain acts according to the messianic prophecies. It appeared that even the disciples did not believe in Jesus. Jesus said to his disciples: "If you had known me, you would without doubt have known my Father also: and from henceforth you shall know him, and you have seen him" (John 14:1-12).
The recent popular narrative about ESG (environmental, social, and governance) among companies worldwide has been causing quite a stir. This "stir" that I refer to extends from the practitioners' use of the ESG term to academic research into "ESG". Many questions have been raised, but in particular, what the difference is between ESG and CSR; and what "different elements" these concepts actually embody.
Many may have long noted the notions of Friedman's "stockholders' theory" (although the term never existed, I am simply using it to refer to the maximization of shareholders' wealth) versus Freeman's "stakeholders' theory". In a capitalist society, there is nothing wrong, morally and economically, with the "function" of the businessmen being to maximize shareholders' wealth. What is wrong is only when capitalistic endeavors cross "red lines" of legally defined boundaries. Certainly, one may question the definition of legal boundaries among different jurisdictions and contextual (political, cultural, or even mundane versus spiritual) settings. However, this is a matter for public opinion. In a recent article written with a colleague, we posited that only when "pseudo-legal" requirements cannot restrict those activities of the capitalistic movement, should privately-set requirements take the stage.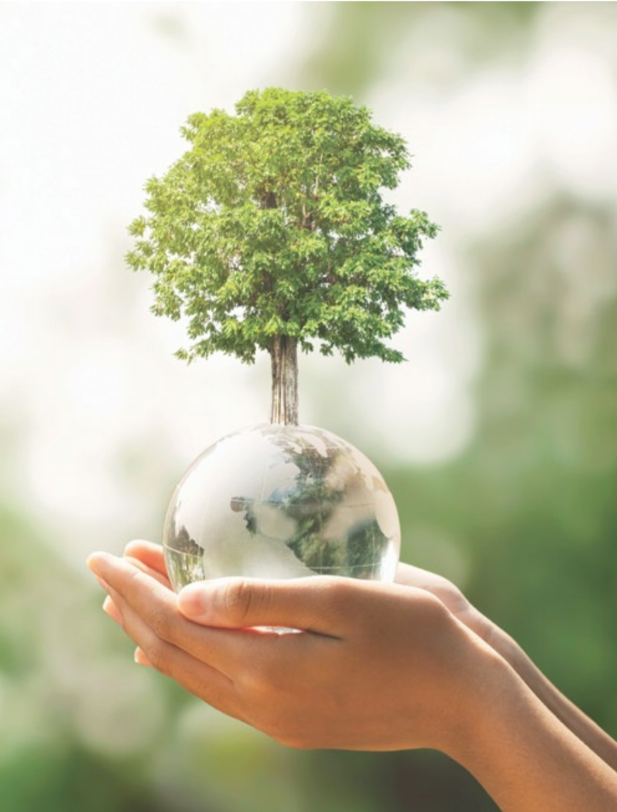 In the private business sector, CSR represents an umbrella concept that encompasses all monetary, legal, ethical, and philanthropic responsibilities (according to Carroll's CSR pyramid). From this perspective, the economic foundation of a business is still the most crucial. Without such a sound foundation, it is quite difficult for a business to continue to build the CSR pyramid to its apex. Such is manifest by many small-and-medium enterprises (SMEs): they are unable to conduct CSR activities due to financial constraints. Again, and certainly, individual SMEs are facing difficulties in meeting their CSR; but together united they can make a difference. The study conducted jointly by MICSRGC and MRI (Macau Ricci Institute) has proposed that "stewardship" can be introduced into the SME community. And under a "new stewardship" paradigm, everyone can be a steward of society. In a similar way, large corporations (e.g., in Macau, the integrated resorts) can individually demonstrate their abilities to conduct CSR activities; but if they could achieve a multiplying effect through unison, the outcome can be beyond imaginable boundaries. The traditional business stereotyping of "I do my business, you do yours" should probably be revisited in this CSR context. Synergy is achieved only if there is cooperation.
Emphasizing the umbrella concept of CSR, the ESG buzzword can be understood as only a prescribed set of guidelines which companies, especially those that are listed on stock exchanges, will need to follow in order to report and disclose their CSR activities. Disclosure has long been interpreted in academic literature as an effective way of getting social approval, i.e., the license to operate in society. The ESG guidelines, as well as the GRI (Global Reporting Initiative), and other privately-initiated projects are good examples of when the more "macro"-level guidance becomes too vague for individual businesses, especially smaller ones, to grasp. In the end, the point is that there must be entities and organizations to spread the ideas of CSR and sustainability at a higher level, and listing requirements or reporting criteria like ESG, GRI, and CDP (Carbon Disclosure Project) and many others may be disseminated to both listed and non-listed companies. This task is either actively taken up by governments or by NGOs (the private route to impose pressure on the authorities).
As in the Gospel according to John cited in the beginning of this article, Philip asked Jesus to "show them the Father". This request was refused by Jesus by his response that "Believe you not that I am in the Father, and the Father in me?". The umbrella concept of CSR and the "gatherings" (a term used by the French philosopher/sociologist Bruno Latour to distinguish between 'matters of fact' and 'matters of concern') of ESG can be understood as more or less synonymous. And thus the meaning behind the title of this article, "back to the basics" (BTTB), CSR.
[ad_2]
Source link