[ad_1]
Opening the Future of Britain conference in central London, the former Labour leader said technology was changing "how we live, the way we shop, what we watch, even how we date and the jobs we do".
"This is going to accelerate at a faster pace than ever before," he said.
"And here is the challenge: though the world is changing, the state is not."
Sir Tony said neither government nor health services are making use of national data infrastructure while digital IDs, which he said are "preconditional for a completely digital state", are not being created.
He said the technology changes coming will allow politicians to "not just reform the state" but "reimagine it entirely" and "create the economy of the future".
Giving examples of the potential change possible, he said "proper use of NHS data" could save £10 billion a year in early targeting of illnesses and that real-time data could help reduce hospital admissions by 60%.
AI will "dramatically change" clinical trials and help develop future drugs, as well as detect diseases such as cancer, he added.
Sir Tony, who was in Downing Street for 10 years from 1997, said the impact of technology needed the "full concentrated focus of government".
He argued that while there were "huge" risks to technological advances, without "harnessing" it progressive politics would fail to capture its political mission.
"This technology revolution isn't an interesting sideshow on the margins of traditional politics," said Sir Tony.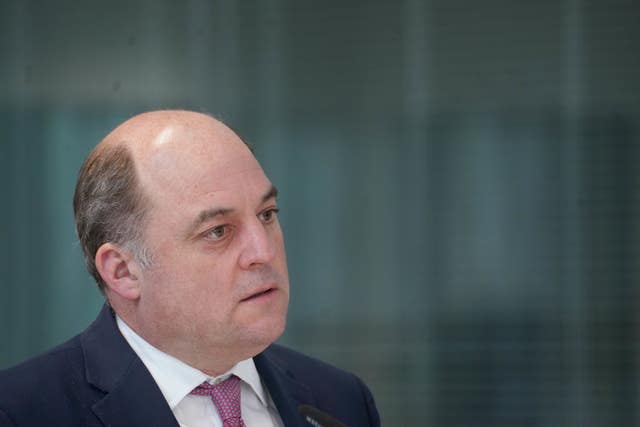 "It should change them as completely as it is changing the world.
"Of course like every technology there are dangers … which are also huge.
"But in political terms – small 'p' political terms – it goes to the same point.
"Understanding, mastering and harnessing the 21st-century technology revolution is the 21st-century's progressive political mission, in the same way that ultimately mastering the 19th-century industrial revolution became the mission first of the Liberal Party in the 19th century and then the Labour Party over 100 years ago.
"Otherwise, for progressive politics the danger is in retreat to a version of old-fashioned state intervention which now manifests itself in anti-globalisation sentiment, forgetting the enormous benefits open trading markets have brought the world.
"Or in new-fashioned identity politics, which risks mirroring the divisiveness of the far-right, not defeating it."
Other speakers set to address the conference include TV chef Jamie Oliver, Defence Secretary Ben Wallace and Labour leader Sir Keir Starmer.


[ad_2]
Source link