[ad_1]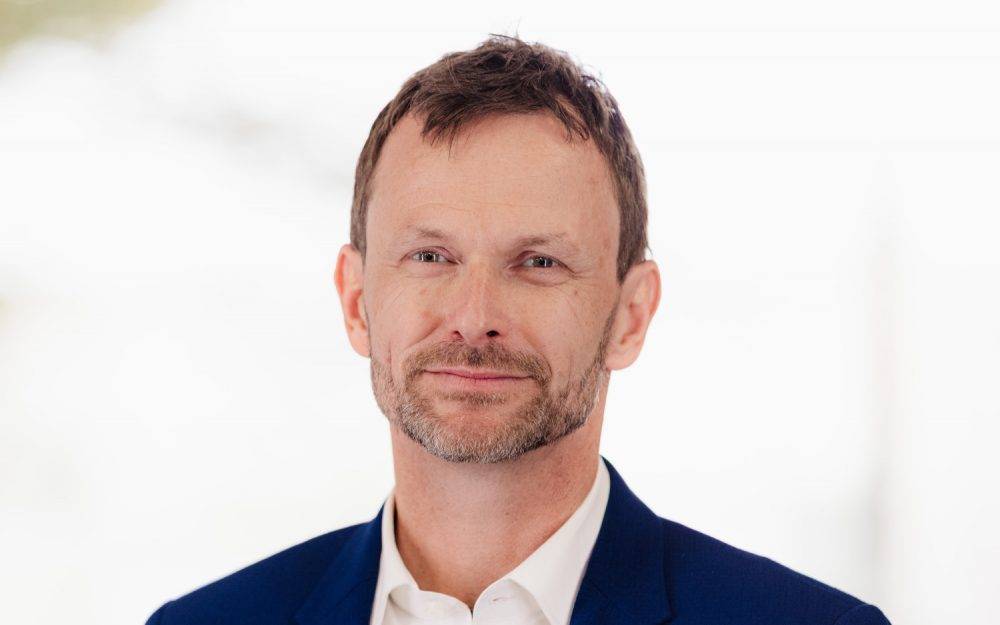 Director of Stellenbosch Business School Professor Mark Smith says the triple-accredited institution is committed to developing responsible leaders who grasp the role of business in supporting a functioning and sustainable society.
Business as a force for good
In the ever-evolving world of business, aspiring business leaders require an education that is not only globally competitive but also rooted in diverse perspectives, local relevance and solution-driven practices. As the African continent continues to assert itself as a powerhouse of economic growth in an increasingly connected and dynamic world, Stellenbosch Business School shines as a premium institution for world-class education. It equips individuals with the tools and knowledge to step into tomorrow and shape the future of business in Africa and beyond. 
Since opening its doors in 1964 with an intake of just 14 MBA students, the Business School has emerged as a forward-thinking institution with an Afrocentric approach and global perspective that ranks among the most elite business schools in the world. This, says Director Professor Mark Smith, is evident in the institution's triple accreditation status — one of just 120 business schools globally, and the first in Africa to gain endorsement from the Association to Advance Collegiate Schools of Business (AACSB), the Association of MBAs (AMBA), and EFMD Quality Improvement System (EQUIS). 
Smith says only 1% of business schools worldwide hold this "Triple Crown accreditation" granted by the three prominent management education bodies spread across the US, the UK and Europe: "This demonstrates our adherence to the highest standards and a consistent level of excellence; it signifies a reputable MBA degree and has helped us establish ourselves as a globally respected brand. Our graduates embody this brand and carry it into the future. It opens doors to networking opportunities, allowing for learning exchanges with other prestigious institutions of equal repute." 
Most individuals who embark on a postgraduate business education recognise that the real value does not only lie in the theoretical knowledge and practical competencies gained but in the connections fostered along the way. To add real-world value to students, organisations and societies, learning must extend far beyond the traditional confines of classrooms and textbooks. "Our programmes foster interaction among individuals from different sectors and professions, while acknowledging that we are facing similar challenges that span across disciplines," he says. "Working in groups or teams with diverse approaches and perspectives provides invaluable learning experiences." 
This is particularly true regarding Africa's rising economic potential and the unique challenges and opportunities in fields such as sustainability, impact investment, development finance and future studies. "By embracing a globally relevant approach rooted in an Afrocentric perspective, our graduates emerge equipped to navigate complex markets and contribute to sustainable development on the continent," Smith says. "Our programmes are designed to develop well-rounded business professionals through a curriculum that combines rigorous academic theory with practical applications, while fostering critical thinking, problem-solving skills and ethical decision-making." 
The school's curriculum is constantly updated to reflect the latest industry trends and emerging business models, with an emphasis on new technologies and a resilient, future-focused entrepreneurial mindset that puts its graduates ahead of the curve. But this in itself is not enough. "As a business school, we have a responsibility to develop, not just leaders, but responsible leaders who grasp the role of business in supporting a functioning and sustainable society." 
In the past, profit was king — often at the expense of people and the planet — but this is changing. "The idea is to create leaders who understand the intersection between business and societal good; to develop leaders who not only excel in business but work towards creating positive change in the world around them," he explains.
At its core, Stellenbosch Business School understands that fostering a truly inclusive learning environment that serves stakeholders at every level of society requires diverse perspectives. But, says Smith, diversity and inclusion are more than corporate buzzwords: "Embracing these principles is not just the right thing to do from an ethical standpoint — it also makes sound business sense. This is a value that underpins our operations and is reflected in our faculty, our areas of focus and our institutional partnerships. In fostering a truly inclusive learning space, we promote innovation, expand market opportunities, improve decision-making, boost engagement, and broaden our talent pool and continental talent pipeline." 
The Business School's faculty comprises esteemed scholars and experienced practitioners from various backgrounds: "Our members also actively engage in cutting-edge research, contributing to business knowledge and providing practical solutions for real-world problems. While two-thirds of our staff are South African, we have faculty members from Uganda, Kenya, Ghana, Britain, America, Ethiopia and Nigeria, as well as a host of international visiting academics and business leaders who bring a wealth of industry knowledge and cultural insights to the classroom to better serve our students. 
Likewise, our students come from across South Africa and from Africa and beyond, creating a vibrant community where ideas are exchanged, cross-cultural understanding is nurtured, and lifelong connections are formed. When our students leave with their qualifications, they can step into the global business arena as responsible leaders for change." — Jamaine Krige
——————————————————————————————————————–
The real value of an MBA today
In an era of rapid change and evolving business models, the relevance of traditional business education is often questioned. Senior lecturer at Stellenbosch Business School Tasneem Motala says that in today's fast-paced world characterised by technological advancements, globalisation and shifting paradigms, the skills and competencies gained from a Master's in Business Management and Administration (MBA) are more relevant than ever before. "I believe that in today's professional landscape, an MBA no longer merely sets you apart; rather, it has become a prerequisite for effective leadership in senior management positions." 
Motala says an MBA equips graduates with the traditional skills and essential knowledge needed to navigate the increasingly complex and volatile business landscape, offering a strong foundation in key areas such as finance, strategy, marketing and operations. As the world changes so should business education offerings.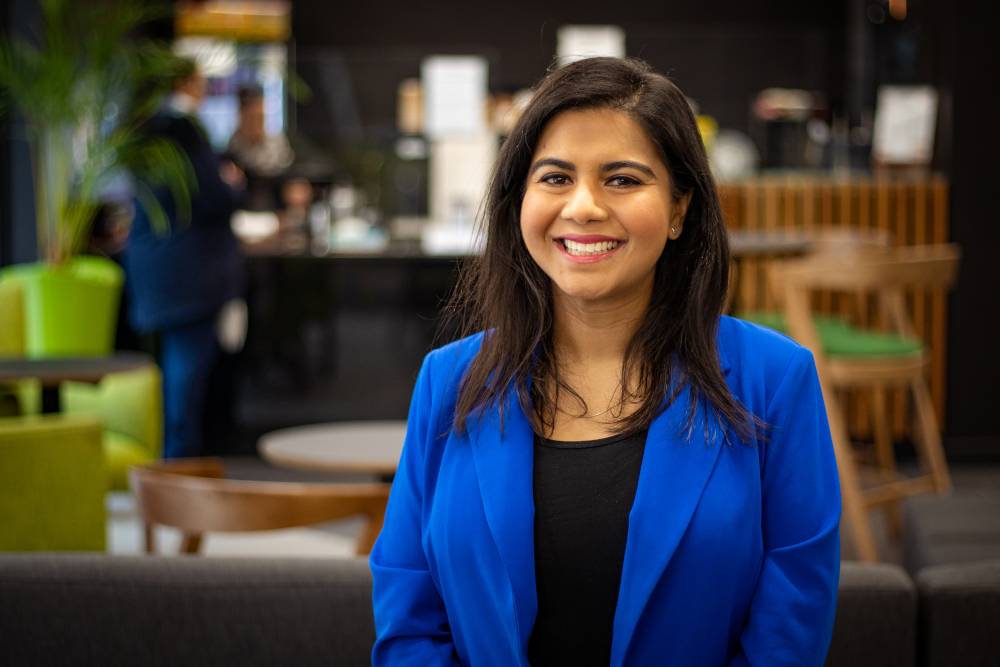 This, says Motala, is why a contemporary MBA must foster a perspective that goes beyond business: "While specific frameworks, theories or new developments may emerge, the core skills we focus on remain timeless. These skills include critical analysis, problem-solving, effective communication, influence, responsibility and nurturing responsible leadership. These are vital — regardless of the changing world around us." 
Stellenbosch Business School's MBA places a significant emphasis on personal and professional development, recognising that effective leadership requires a deep understanding of oneself. "This is not just a learning experience," Motala explains. "It's a transformative journey. Our goal is to cultivate leaders who are sources of value for a better world, ensuring that every decision made contributes to social value and the betterment of communities, organisations and nations. We delve into understanding leadership from a contextual African perspective, acknowledging the importance of African solutions to African problems, as well as our role on the continent in addressing global challenges." 
While some may argue that qualities like leadership, empathy and critical thinking are innate, Motala says Stellenbosch Business School's MBA is underpinned by the belief that these qualities can be taught and nurtured as students step into their potential: "We employ experiential learning, using our class time for case studies and real-world scenarios to foster discussions and engagement and grappling with real-world issues. By creating a space for robust conversations and addressing ethical dilemmas and social challenges, students develop the necessary skills and mindsets for effective leadership and responsible decision-making." 
Through syndicate teams and collaborative assignments, students have the opportunity to hone their teamwork and leadership abilities, gaining invaluable experiences in navigating diverse perspectives and priorities in an increasingly interconnected world. By fostering a multicultural learning environment and offering international study visits and exchange programmes, students gain valuable insights into global business practices and develop a global mindset. 
Stellenbosch Business School offers its MBA in the modular format and blended learning format. Using technology with a human touch, the blended learning format combines on-campus and remote learning, allowing for geographically diverse student participation. By reducing the barriers of physical presence and providing flexibility, the school aims to make the MBA accessible to a wider range of students. 
Motala says the Business School emphasises the importance of faculty members with real-world industry experience; this is particularly important for the MBA programme: "By having lecturers who are actively involved in consulting or working in their respective fields, we ensure that practical and current knowledge is brought into the classroom. Our students appreciate hearing practical insights and real-world experiences, as we prioritise engaging discussions in class rather than focusing solely on theory. This engagement also creates networking opportunities for students, enabling them to tap into faculty members' industry connections and expand their own networks." 
At the core of the MBA is responsible leadership. "This is reflected in our emphasis on sustainability and corporate social responsibility," Motala explains. "The programme explores the role of businesses in addressing societal and environmental challenges, equipping students with the tools to make a positive impact in their future roles and apply their knowledge to contribute to meaningful change." 
In this way, Motala says, the MBA fosters socially conscious leaders who can navigate the ethical complexities of the modern business world. "Whether aspiring to become industry leaders, entrepreneurs or agents of positive change, students can expect to emerge from the programme ready to make a meaningful impact and shape the future of business." — Jamaine Krige
——————————————————————————————————————–
Shaping tomorrow's success
At Stellenbosch Business School an exciting realm of knowledge awaits those who dare to step beyond the boundaries of the present and venture into the uncharted territory of the futures. And yes, says the business school's Head of Futures Studies, Professor André Roux, the future is plural. 
"We don't predict the future," he laughs. "Instead, Futures Studies aims to highlight that there is not just one predetermined future, but multiple possible futures — and while some futures may seem bleak, preferred or desired futures also exist, and we have the power to influence the tomorrow we want."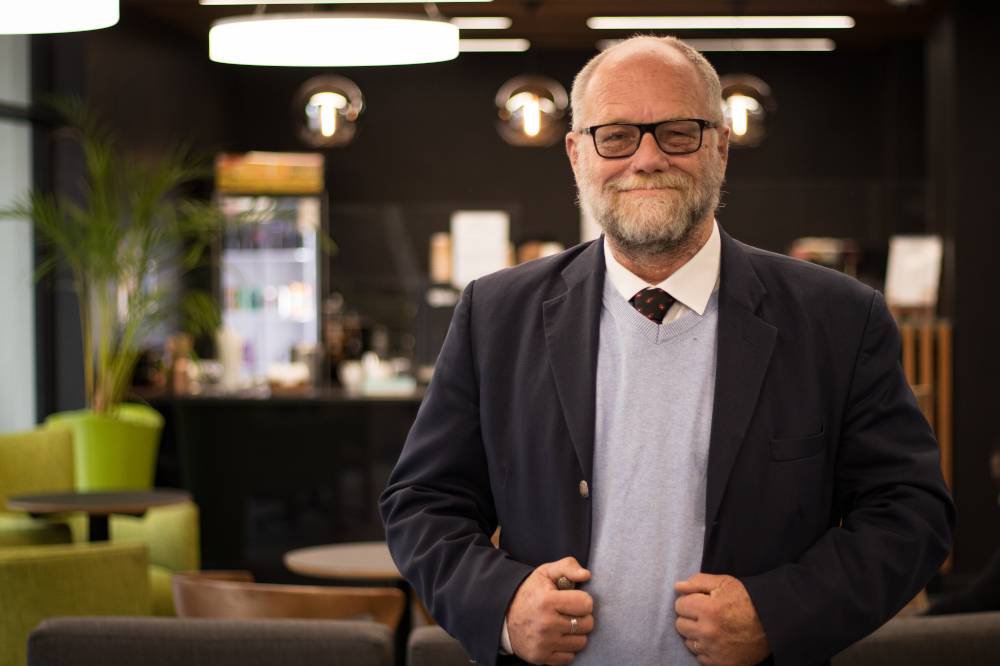 Working towards achieving those desired futures involves strategic decision-making, identifying actions to start, stop, or continue, and fostering a sense of optimistic possibility. "Without a sense of optimism — or at least plausible optimism — contemplating the future becomes futile. Once it's understood that the purpose is not to predict but to explore possibilities and inform decision-making, the value of Futures Studies becomes clearer," Roux explains. 
As an academic discipline, this structured and scientific approach to understanding the complex dynamics of tomorrow's world is not new. "Stellenbosch Business School is among the oldest institutions in the world engaged in this field," says Roux. "We will be celebrating 50 years of involvement in futures research next year, establishing our Futures Studies programmes as some of the most well-established of their kind globally." 
He says one of the most intriguing aspects of Futures Studies is its inherently multidisciplinary nature: "We examine trends that are relevant across various domains, encompassing economics, politics, institutions, technology, the natural environment, social aspects and the public sphere. This makes for a diverse and dynamic classroom, attracting students from different professional fields at varying stages of their careers. Some come from positions related to strategic planning and seek to refine and enhance those skills, while others just have a genuine interest in understanding and navigating the future. We've had strategic planners, managing directors, CEOs, and anyone interested in long-term strategic planning beyond the typical three- to five-year time horizon; but also journalists, politicians, medical doctors, ministers of religion …" 
Futures Studies, he says, is for those who aspire to a better future, who are willing to think boldly, step outside of conventional frameworks, and look beyond immediate circumstances; who are able to suspend disbelief and expect the unexpected. "We emphasise the importance of systems thinking as a fundamental approach to understanding the future, and various tools and models, such as scenarios, are taught to measure the future," he says. 
This year has also seen the introduction of an additional learning stream specialising in managing new technologies. "We recognise the increasing significance of technological advancements and aim to equip students with the skills to navigate the changes brought about by new technologies." 
Roux says the traditional notion of business solely focusing on profit is expanding to include concepts like purpose-driven companies, diversity and inclusion, lifelong learning, flexible learning, carbon footprint, Artificial Intelligence, virtual reality, and of course sustainability. "It can be said that the business of business is no longer just about business, and at Stellenbosch Business School we have long recognised this shift."
While every region claims its own uniqueness, South Africa and the African continent do face distinct challenges and opportunities: "One thing that sets us apart from other parts of the world is our youthful population. On the one hand, there may be concerns about how to accommodate and provide opportunities for all these young people in the coming decades. 
"However, as futurists, we also see the potential if these young individuals receive appropriate education and are able to contribute to the workforce. Africa could become the envy of the world in terms of harnessing the potential of its youth." 
Roux believes in contemplating possibilities and not simply assuming that things will go from bad to worse. "Despite the challenges we face today, the overall condition of the human race on Earth has never been better; people are more educated, living longer, and more integrated than ever before," he says. "When taking a long-term view, we see that humanity has overcome many obstacles in the past, and there's no reason to expect that we won't succeed again." 
The future, after all, is the only space in time that can be influenced. "The past, up until this very moment, cannot be changed. We can learn from it, but we cannot alter it. The future, however, holds the potential for us to shape and create the outcomes we desire. This realisation is both liberating and refreshing. What's more refreshing is the knowledge that there are individuals and institutions actively working to shape the future we deserve."
— Jamaine Krige
——————————————————————————————————————–
Development Finance: The skills to bridge the funding gap in Africa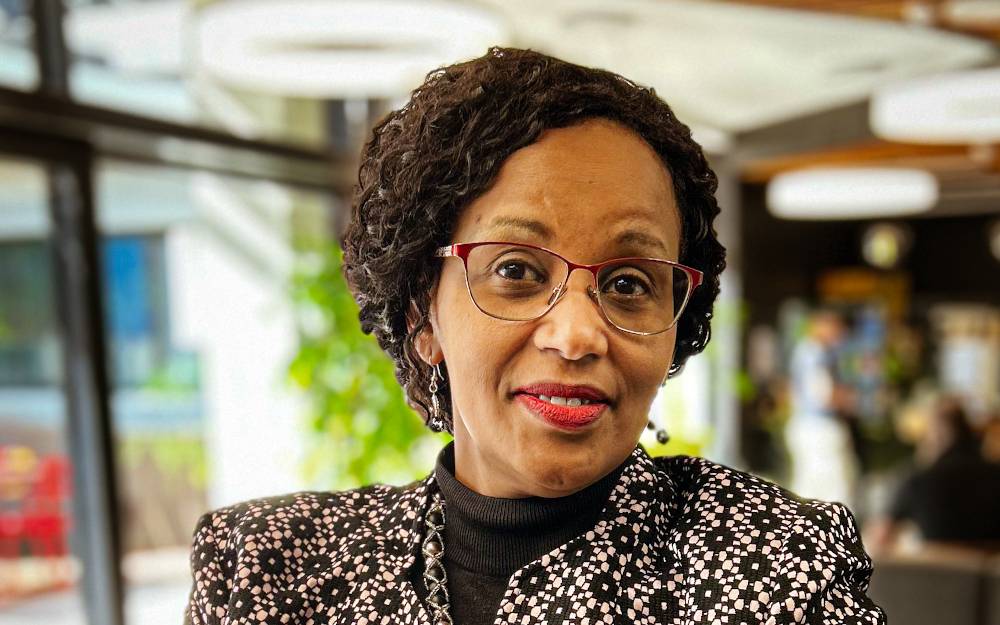 In a continent brimming with growth potential, the Development Finance programmes at Stellenbosch Business School is poised to unlock Africa's economic and social progress for a better tomorrow. According to Dr Lwanga Elizabeth Nanziri, Head of the Development Finance PGDip programme at the institution, the Business School's Development Finance programmes (a postgraduate diploma, MPhil and PhD) aim to bridge the financing gap between the private and public sectors, to foster sustainable development, and to build a prosperous and inclusive future. 
With a comprehensive curriculum aligned with the Sustainable Development Goals (SDGs), a focus on the human aspect of development, and a commitment to research, innovation and global collaboration, the programmes emphasise unlocking Africa's growth potential by tapping into collaborative financing models targeting crucial development projects in sectors such as education, energy, infrastructure and telecommunications. "These are critical for development, but cannot necessarily be undertaken by the private sector or the public sector alone," Nanziri explains. "By equipping practitioners with the knowledge  to implement financing interventions aligned with the SDGs, we empower our graduates to play their part in shaping Africa's future and create real change where it's needed most."
The flexible design of the Postgraduate Diploma Development Finance makes learning accessible to even busy professionals as it allows them to study while they work. It also opens pathways for further specialisation. Nanziri says: "Our graduates have gone on to complete MBAs, especially the MBA stream in Project Portfolio Management, or the MPhil Leadership Coaching or MPhil Futures Studies, with some even moving on to PhDs." 
A comprehensive understanding of development finance tailored to practitioners on the African continent is one aspect that sets these programmes apart. The curriculum is internationally accredited, with a strong emphasis on sustainable economic development and policy-making. "In terms of tangible impacts, our Development Finance programmes actively engage with multiple financial institutions, governments and ministries of finance, and we assist in designing policy interventions, strategies and fiscal framework research for the SADC region. We collaborate with institutions like the African Development Bank." 
The recent inclusion of entrepreneurship and a Fintech component ensures students are equipped with the latest knowledge and skills required to navigate changing business contexts on the continent. "Any business school that wishes to remain relevant cannot just focus on the way things are done now — we must be looking forward in order to find solutions to tomorrow's problems." 
While business and financing are central to development finance, the human aspect cannot be overlooked: "When we talk about economic growth, we are talking about numbers; when we talk about economic development, we are talking about people. The former is often more concerned with quantity; the latter is involved with how those numbers filter through to the population and impact the lives of people on the ground." 
Research is a significant component of the MPhil Development Finance, accounting for approximately 60% of the curriculum. This equips students with evidence-based policy-making skills, allowing them to address real-world challenges as they arise. It also means learning cannot be seen as a once-off commitment. 
"There are exciting emerging fields like green bonds, climate financing, impact investment and emerging technologies … These may not have been covered by a qualification a decade ago," Nanziri says. "We offer masterclasses and other opportunities for upskilling and reskilling that ensure our alumni stay current and relevant with these emerging trends."
Collaboration between the public and private sectors is becoming increasingly essential in today's world, where challenges like the Covid-19 pandemic affect multiple industries simultaneously. "There is a shift in financial markets and evolving public policy priorities of countries, leading to a mix of products and strategies in development finance. There is a movement away from traditional financing methods toward blended financing, public-private partnerships, project finance, infrastructure financing, and the issuance of social bonds," she explains. 
Financing Africa in sustainable ways, focusing on energy and financial inclusion, is a key priority, along with domestic resource mobilisation and impactful development financing that positively changes livelihoods. This is why it is important to adopt a multidisciplinary approach and think beyond traditional boundaries: "The field of finance truly is the engine of growth, and it offers an excellent opportunity for individuals to make a meaningful impact. We welcome students from various fields, including engineering, law, medicine and more, because we believe that the intersection of different disciplines brings valuable perspectives and insights." 
While finance is an integral part of the Development Finance programmes at Stellenbosch Business School, it is about much more than just crunching numbers: "It's about collaboration and impact, management and leadership. It's about processes but also about people, policy but also accountability and governance. We want our students to become well-rounded professionals who understand the fundamentals of development and can apply a holistic approach to problem-solving to contribute meaningfully towards development on the continent and beyond," concluded Nanziri. — Jamaine Krige


[ad_2]
Source link