[ad_1]
The Chinese Communist Party (CCP) recently held its third-ever National Security Council meeting. During the meeting, Chinese Premier Xi Jinping used new extreme terms and phrases, which drew widespread attention. Meanwhile, various unprecedented events concerning the security of CCP governance have been occurring in China.
What is the relationship between Xi Jinping's heightened unease and the latest international and domestic situations?
First of Two Parts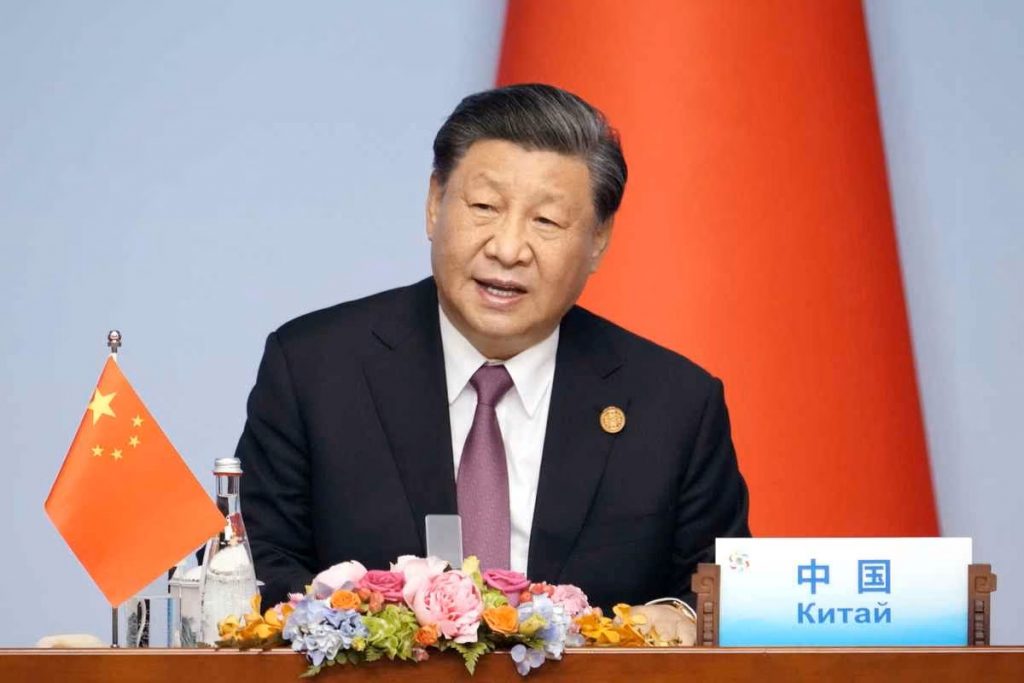 High Winds, Rough Seas, and Turbulent Waves
On May 30, 2023, Xi Jinping hosted the first meeting of the 20th Central National Security Commission. This was Xi's first national security meeting since starting his third term in October 2022. Two aspects of the meeting were particularly notable.
First, Xi Jinping's use of unprecedented extreme language in his speech caught a lot of attention. For example, he stated, "We must adhere to bottom-line thinking and extreme-scenario thinking, be prepared to withstand severe challenges [重大考驗, also translated as "significant tests"], high winds, rough seas, even the stormiest and most turbulent waves." 
"Bottom-line thinking" is a term Xi Jinping has often used before without providing a specific explanation of its meaning. We can only speculate that Xi Jinping wants everyone to make the worst-case assumptions and mental preparations in all aspects, in order to cope with various difficulties and challenges.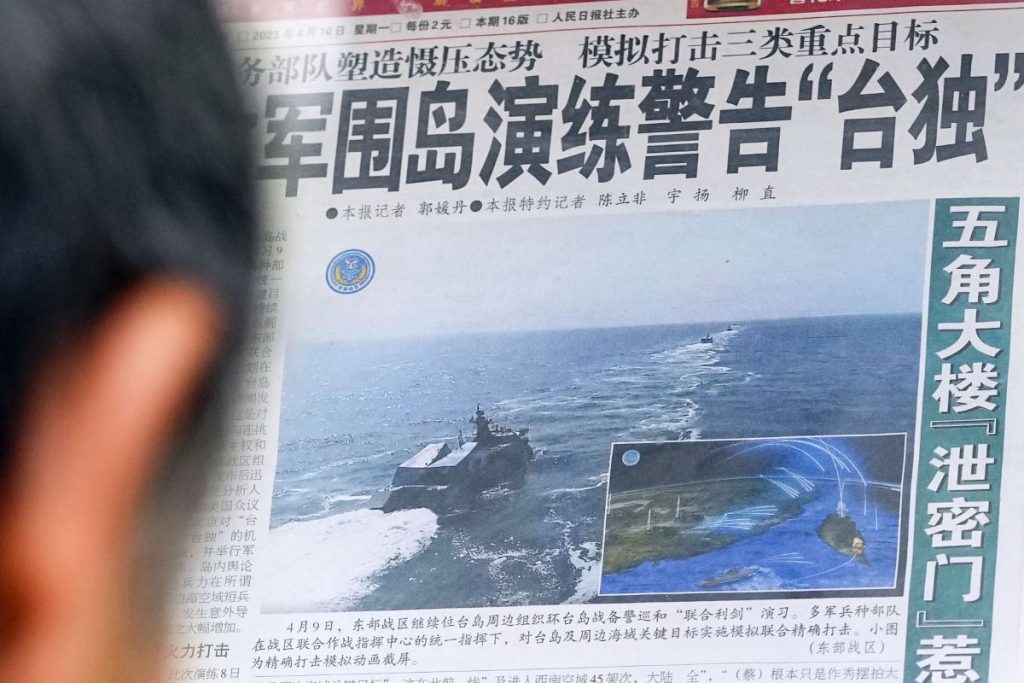 Is the Apocalypse Approaching?
However, this time, Xi Jinping went beyond his own "bottom line" and introduced the term "extreme-scenario thinking." This phrase can also be translated as "worst-case-scenario thinking" or "extreme thinking." This is the second important aspect.
Once again, we can only speculate that in Xi Jinping's mind, the worst-case scenario, the most extreme and dire situation, is imminent. And that it threatens the security of CCP governance and his own personal safety. It is in this state of anxiousness that Xi demands that the entire party "adhere to worst-case-scenario thinking" and devise strategies to address the worst possible circumstances.
Xi's use of phrases like "high winds, rough seas," "stormiest and most turbulent waves," and "significant tests" reflects his profound unease and fear, as if doomsday is imminent.
But if we look at the international and domestic situations that the CCP is facing, we might say that perhaps Xi Jinping's unease and fear are justified.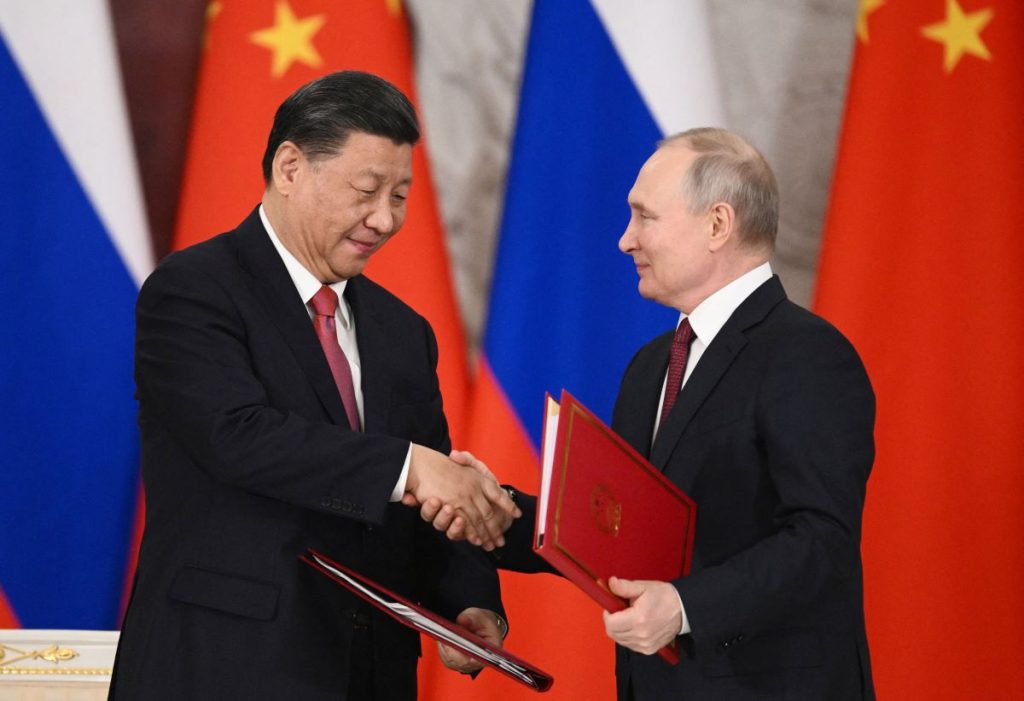 Betting on the Wrong Side
Internationally, with the latest developments in the Russia-Ukraine war, it appears that Russia's defeat is inevitable. This has left Xi Jinping, who has formulated the "Unite with Russia to Resist the United States" strategy, feeling desperate and panicked. Clearly, he has once again misjudged the situation and placed his bets on the wrong side.
Recently, Admiral John C Aquilino, the commander of the United States Indo-Pacific Command, said that there would be no such thing as a swift and decisive outcome in a Taiwan Strait war. If Xi Jinping insists on engaging in such a war, he will face devastating blows.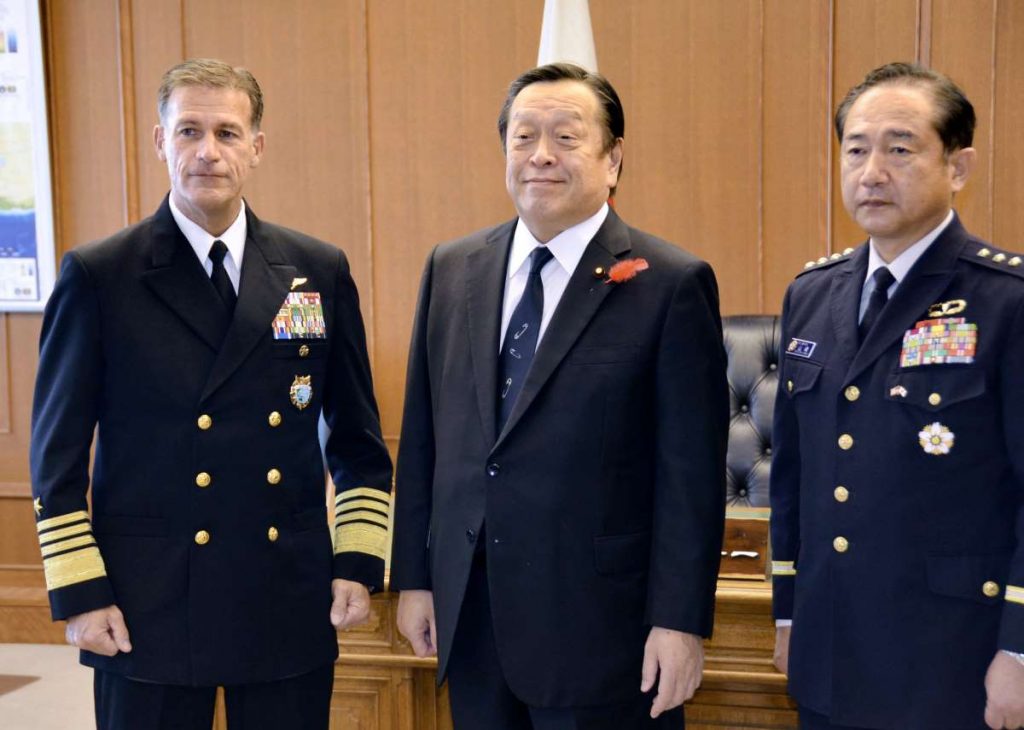 Admiral Aquilino further emphasized that he has been entrusted with two tasks. One, preventing a CCP invasion of Taiwan. And, if the first task fails, preparing for combat and ultimately achieving victory.
I am pleased that the highest commander of the frontline in the Taiwan Strait has expressed such a clear stance on this matter. I have long argued that the United States must change its previously ambiguous strategy on the Taiwan issue. The US must clearly demonstrate that there will be severe consequences for the CCP once war begins. This will more effectively contain the CCP's ambitions.
Therefore, Xi Jinping's statement of "stormiest and most turbulent waves" probably references the stance of the US military as well.
Furthermore, in recent international conferences, including the G7 Hiroshima Summit, China has been excluded. Some commentators say that "globalization without China" has just begun. This is also what Xi Jinping refers to as a "complex and severe situation."
Subtle Changes Near the Top
Within China, not only is the economy in dire straits, but various malignant social incidents continue to occur. This indicates that the accumulation of public grievances may soon explode and sink the already fragmented CCP ship.
It is surely the unprecedentedly severe and deteriorating international and domestic situation that evoked Xi Jinping's sentiments. And his fear of "alarming waves" and "extreme thinking."
The second extraordinary aspect of the National Security Commission meeting, albeit a less attention-grabbing one, was a personnel appointment. Cai Qi, Xi Jinping's steward and a member of the Politburo Standing Committee as well as Secretary of the CCP's Central Secretariat, was given a new position: Vice Chairman of the Central National Security Commission.
The National Security Commission of the CCP was established after Xi Jinping came to power in 2014. According to previous practice, Xi Jinping serves as the chairman, with the premier and the chairman of the National People's Congress as co-vice-chairmen.
However, in a report issued by Xinhua News Agency this time, people noticed that an additional vice-chairman had been added to this commission: Cai Qi.
This departure from convention indicates that there are subtle changes occurring in the power structure of the CCP's top leadership.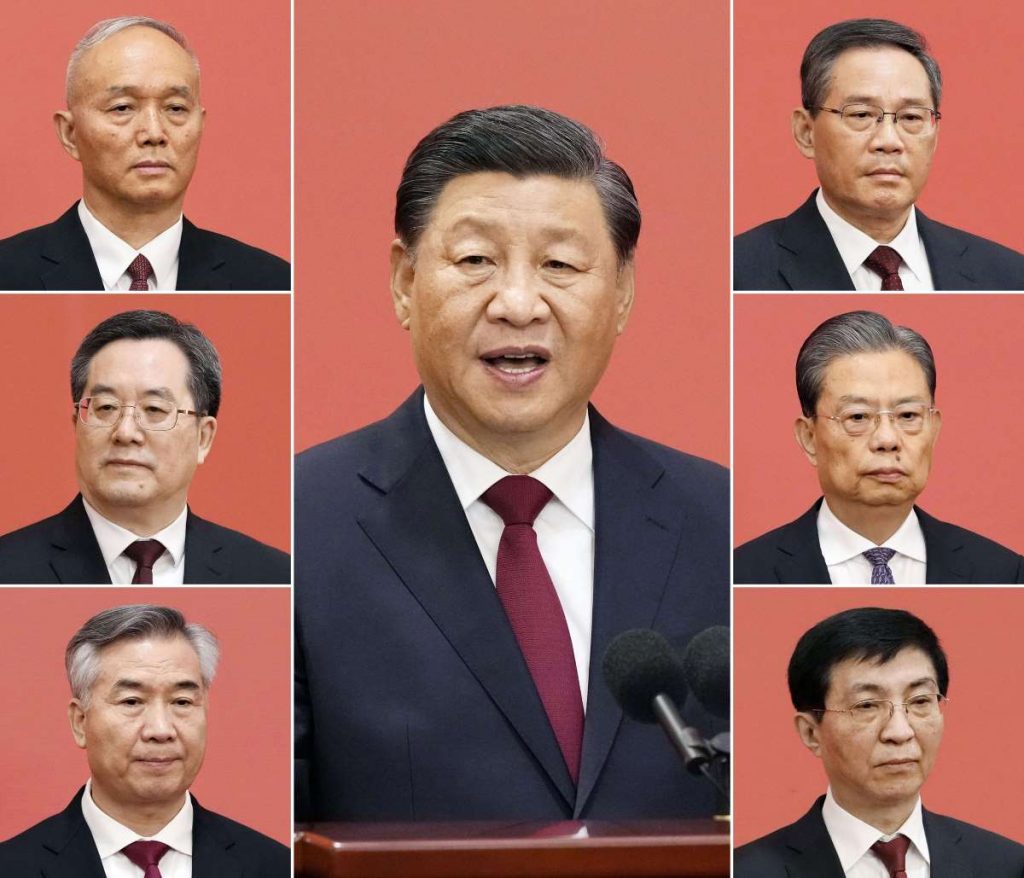 Cai Qi Rising 
In theory, Cai Qi ranks fifth among the CCP Politburo Standing Committee members. In practice, however, he has now surpassed Wang Huning. Wang is ranked fourth and is in charge of United Front work. This shows the importance which Cai Qi holds in Xi Jinping's mind. The level of trust that Cai has earned has exceeded that of Wang Huning.
While Wang Huning is responsible for United Front work, Cai Qi is in charge of ideology and propaganda. Cai also concurrently serves as the Director of the CCP's Central Secretariat. He is responsible for the security and safeguarding of the CCP's top leadership.
Under the Central Secretariat, there is an office of the National Security Commission, which is responsible for implementing the directives of the Central National Security Commission.
As a result, Cai Qi not only serves as the vice-chairman of the National Security Commission, responsible for formulating national security policies. He also heads the office of the Central National Security Commission and is responsible for implementing those policies. 
Therefore, he has in fact become the de facto second-in-command of the CCP. He oversees important tasks such as ideology, party affairs, and national security. Cai not only controls the Central Guard Bureau but also has the ability to mobilize resources. He can draw from the political and legal committee, national security, military, armed police, and even the diplomatic system.
Xi Jinping's 'Beria'
One of the most memorable things about Cai Qi is his eviction of hundreds of thousands of so-called "low-end population" from Beijing on a cold winter night in 2017, leaving them to freeze.
Moreover, he once said, "We must use real swords and real guns to handle grassroots people, we must see blood on our swords." Such statements send shivers down one's spine.
Now, having taken on such a role as the vice-chairman of the National Security Commission, it can be anticipated that the CCP may adopt even more hardline policies in matters related to "national security," both internally and externally.
Some people say that if Xi Jinping is likened to Stalin, then Cai Qi is his Lavrentiy Beria. (Beria was the notorious chief of the former Soviet secret police.) Therefore, the high-pressure rule and purification within the CCP will continue in the future. And it will happen even without the need for the pretext of anti-corruption. The charge of "endangering national security" can be applied to anyone whom the Party wants to suppress.
Continues in A Look Inside China: Exploding Police Stations and Growing Unease
RELATED:
Author: Jennifer Zeng


[ad_2]
Source link