[ad_1]
As the European Parliament goes to a full plenary vote on a major new sustainability directive introducing tighter regulations are requirements are measurement and reporting. Jeff Sacre,  Suzanne Curry and Randy Mott of non-profit trade organisations CHWMEG explains what this means for UK PLC. 
A landmark EU Directive set to be passed in early June and adopted later this year will hold thousands of companies around the world responsible for all adverse human rights and environmental impacts of their actions throughout their chain of activities inside and outside Europe. The Corporate Sustainability Due Diligence Directive (CSDDD), as it's called, is one of the most ambitious projects undertaken by the EU in the realm of environmental corporate accountability, and promises to seriously shake things up for businesses.
Companies affected by the directive will now have to conduct mandatory audits of all vendors or suppliers involved in their "chain of activities" – meaning anything from product manufacturing to waste disposal – to ensure that environmental and human rights standards are being met every step of the way. If any direct or indirect supplier is found to have adversely impacted the environment, companies will be liable for clean-up costs, proportionate to their involvement at the facility.
But that's not all. The Directive adds that if an audit finds that any direct or indirect supplier is at risk of causing an adverse impact, companies will be required to attempt to assist those deficient suppliers to reach the Directive's requirements. Basically, companies will be responsible for offering a certain percentage of the financial sum needed to repair whatever that supplier needs fixed, based on whatever percentage their business with that facility accounts for.
In sum, companies will not only be liable for damages caused by vendors and facilities in Europe and throughout the world, but for preventing them too. The new rules principally apply to EU-based companies – aroundt 50,000 firms will be affected – but also target non-EU companies active in the EU with a turnover rate of at least €150 million within Europe.
So how will it affect British firms?
An analysis by financial data firm Refinitiv estimates that of the approximately 10,000 foreign companies about to be hit by the directive, 11% of these are British.
The UK may no longer be an EU member state since January 2020, but it remains one of the EU's most important trading partners. In 2022, the UK exported £340 billion of goods and services to the EU, a sum representing 42% of total UK exports (a drop from pre-Brexit levels when the EU accounted for nearly 50% of all UK foreign trade, but a hefty percentage nonetheless). 
British firms have a presence throughout the EU and thus will be subject to the new Directive. This, at first, may seem like an additional headache. But we have good news. Because the UK, unlike the EU, has an important history of robust environmental waste management due diligence practices, British businesses may actually have a leg up.
In terms of sustainability, downstream waste management is arguably one of the most important and impactful parts of a company's chain of activities. In the UK, waste due diligence efforts have been the norm since they were first mandated by the 1990 Environmental Protection Act. Companies that generate waste are responsible for knowing exactly what happens to their waste.
This means that as a best management practice, firms that have contracts with waste treatment facilities (or their transport sister companies) conduct regular audits to assess how safely they dispose of or recycle their waste. That's not the case in the EU, where industrial waste management contracts are usually done through a brokerage system, by which firms have contracts with a single vendor who arranges the waste disposal with third parties, meaning waste generators often have no idea where their waste goes and how it's handled.
As a waste management trade association with a global presence, we have seen, firsthand, how familiar UK facilities are with this auditing protocol whenever we've conducted on-site reviews for clients, as opposed to the confusion we often encounter at EU facilities. So UK businesses should have the knowledge and experience to carry out the downstream due diligence now required by the Directive. That said, they may not have been conducting these in Europe. They'll have to start now.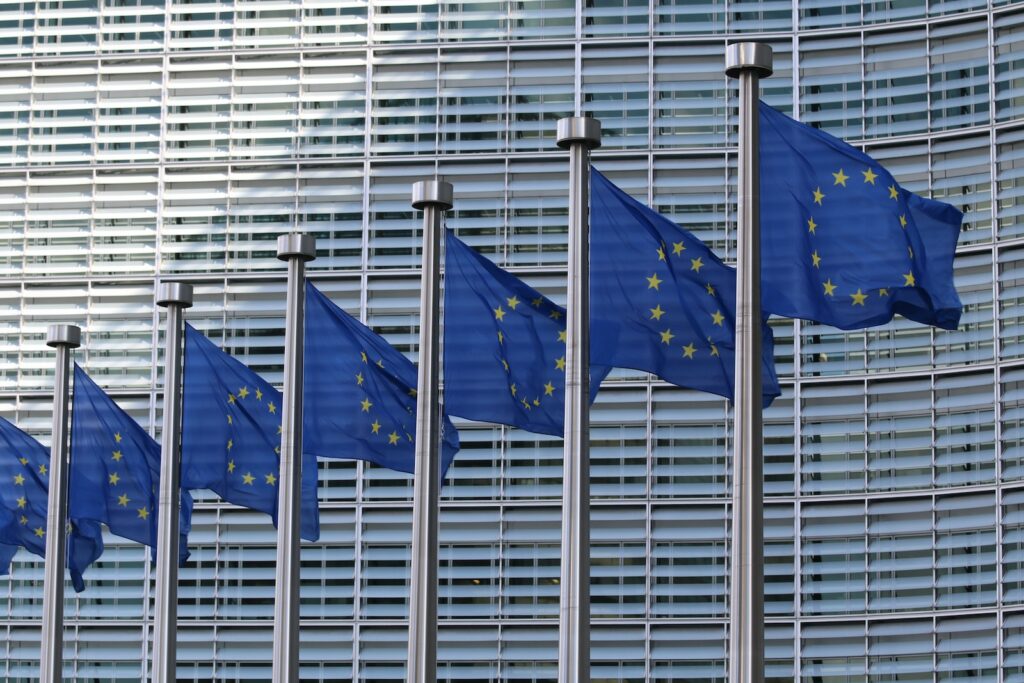 According to the current drafts of the law, they will now have to do the following:
Identify each supplier and vendor they use in the EU, then create a means by which they can assess risks posed by their suppliers in a number of categories, namely in terms of employees, local communities and the environment.
They will have to produce annual reports detailing supply-chain risks, listing these by order of importance, and create plans stipulating how they will approach suppliers to request they make the appropriate changes to their operations or facilities to decrease risks. There is a strong possibility companies will then also be required to financially assist in, or cover the costs of, suppliers or vendors making the necessary changes to reduce their risks.
And they will have to conduct on-site audits of all suppliers and vendors every two years, using third-party, independent bodies. Certificates do not count as due diligence. In the intermediate year, companies will have to conduct an online review, also using a third-party, independent body.
The CHWMEG organization and others like it, including the UK's Waste Facilities Audit Association (WFAA), have been conducting third-party audits of waste vendors and facilities for decades at competitive prices which, in both the short and long term, help businesses stay on top of their environmental stewardship and avoid paying extravagant remediation costs down the line.
It is imperative that UK companies begin assessing their suppliers in the EU now in order to determine whether they need to support them to reduce their risks, or replace them with other suppliers. They should know there are tools to help them.
More on corporate sustainability: 
The positive case for ESG and why the USA is in danger of getting it wrong
Packaging Extended Producer Accountability explained
Consumers believe ESG should now be mandatory
85% of global companies are failing to cut flying emissions
Images: Christian Lue (Top) / Guillaume Périgois (Middle)
[ad_2]
Source link