[ad_1]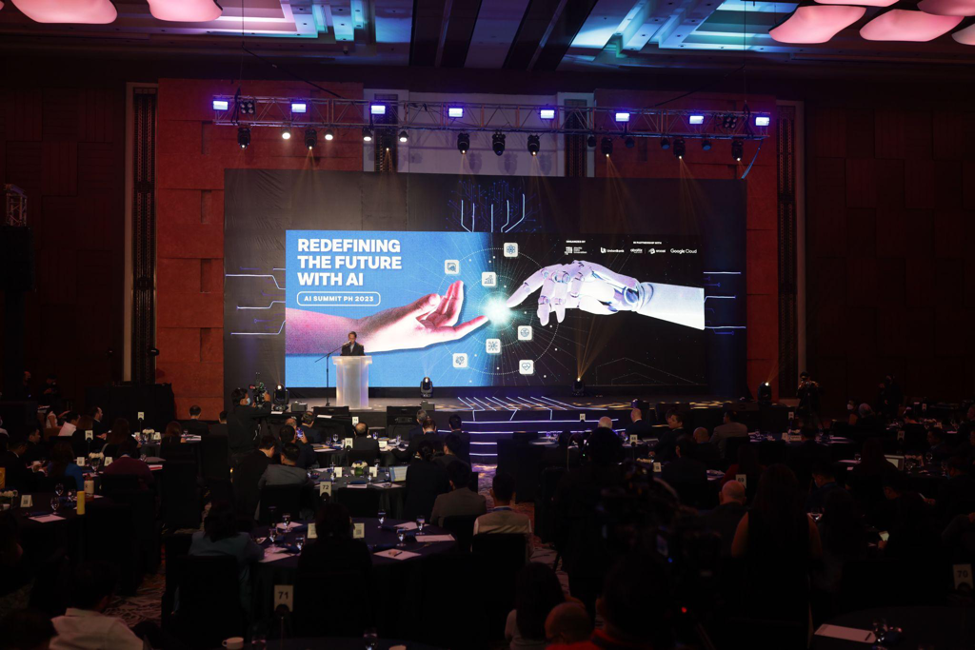 Aboitiz Data Innovation (ADI), the Data Science and Artificial Intelligence (DSAI) arm of the Aboitiz Group, successfully held the inaugural AI Summit in the Philippines from May 10 to 11, 2023 at the Marriott Grand Ballroom, Pasay, Philippines. In partnership with Union Bank of the Philippines (UnionBank), Aboitiz Equity Ventures, and Google Cloud, the groundbreaking event broke open the discussion and incited action on shaping the future of the country with AI. The summit brought together over 1,000 industry professionals from various sectors, marking a significant milestone in the country's technological landscape.
The Aboitiz Group is currently undergoing a Great Transformation to become the Philippines' first Techglomerate with ADI at its forefront, operationalizing DSAI to transform data into business and sustainability outcomes to better serve the needs of its customers and stakeholders. The AI Summit PH 2023: Redefining the Future with AI featured real-world use cases of data being turned into actionable insights and deep-dived into discussions on the challenges, opportunities, and advancements within the AI and tech space.
The AI Summit PH 2023 was opened with a captivating keynote speech titled "Reimagining a Sustainable and Equitable Philippines with AI" delivered by Third District of Negros Occidental Representative and Housing and Urban Development Chairperson Jose Francisco Benitez. In his address, Rep. Benitez highlighted the pivotal role of technological innovation in promoting national development, as heralded by the Philippine constitution. He emphasized the need for collective action in equipping the people with the necessary skills and fostering innovation to adapt, compete, and flourish in a brave new world.
"A digital future is our national destiny. Let us work together to harness its benefits for all," Rep. Benitez firmly emphasized.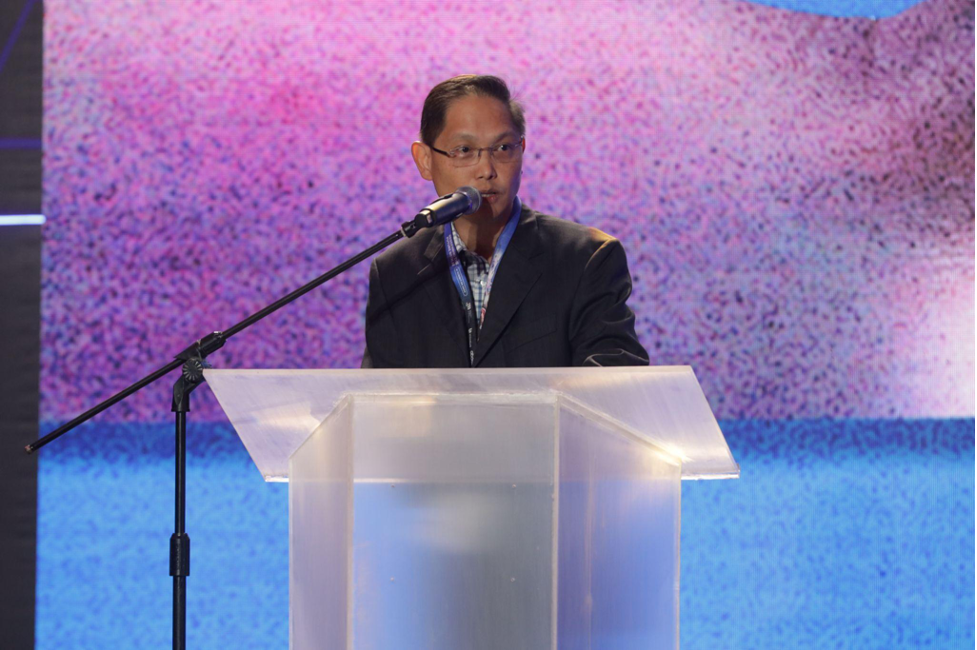 Through a series of engaging events, including talks, fireside chats, panel discussions, knowledge sessions, and networking opportunities, the AI Summit PH 2023 provided a platform for industry leaders, tech innovators, and game-changers to share valuable insights and actionable use cases of AI implementation. Attendees were exposed to a diverse range of topics, exploring the immense potential of AI in revolutionizing various sectors, driving sustainable urban development, transforming financial services, powering sustainable smart cities, and operationalizing DSAI.
Google Cloud Southeast Asia's Regional Customer Solutions Manager Richard Coombes delivered a presentation on how Google is bringing AI to users, business, and society. He also participated in a panel discussion on Generative AI with leaders from ADI and Amazon Web Services. Tiffany Adriana, Google Data Analytics – Southeast Asia Customer Solution Consultant joined experts from Connected Women and KPMG Philippines to discuss data-driven foundations with a focus on data literacy and inclusion.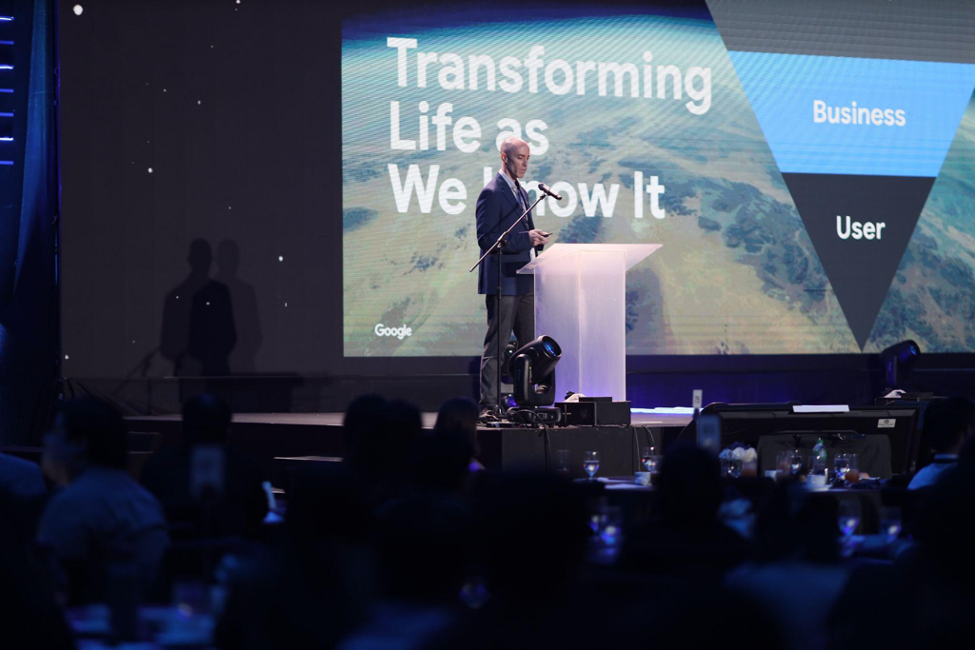 The AI Summit PH 2023 also served as an exceptional platform for networking and collaboration, fostering connections among industry professionals, entrepreneurs, and visionaries. Attendees had the opportunity to engage with tech innovators and game-changers, expanding their professional networks and exploring potential partnerships.
During the two-day summit, ADI and Connected Women launched its partnership on empowering the latter's members to take on advanced services such as data handling, language annotation, and image annotation for ADI's Data Science and Artificial intelligence projects. ADI and Mila's partnership on building responsible AI solutions for the power sector was also announced during the Summit through a ceremonial signing. Mila, headquartered in Montreal, Quebec, focuses its mission on core research areas such as health, environment and climate change, and AI ethics. Mila extends its expertise and leadership in AI to deliver advances that will benefit all of society.
On the financial services front, LBC Express, Inc., ADI, and UnionBank signed a tripartite agreement to champion financial sustainability at the inaugural AI Summit. Through this initiative, LBC clients will have access to small business financing from UnionBank to help finance their expansion plans. The SeekCap Embedded Scoring Agreement was also signed by UBX and ADI during the event.
"Let me congratulate Aboitiz Data Innovation on spearheading the first Artificial Intelligence Summit. We laud your efforts in forging our path to national advancement through technological research and innovation as you forge strong partnerships in the field of technology," shared Vice President of the Philippines Sara Z. Duterte in an official statement.
"This active pursuit to explore artificial intelligence and find ways to use it positively for progress facilitates a culture of futures-thinking and preparedness in society," she added.
On the second day of the summit, Department of Information and Communications Technology (DICT) Secretary Ivan John Uy presented an overview of the DSAI landscape in the Philippines and future prospects of these technologies within the country.
Secretary Uy said, "Digital transformation is about constantly adapting and optimizing new solutions to the ever-changing needs of society, and it starts with deeper and more meaningful partnerships between the government and the private sector. And we all share a common goal of transforming the country and accelerating its progress through the use of all these emerging technologies."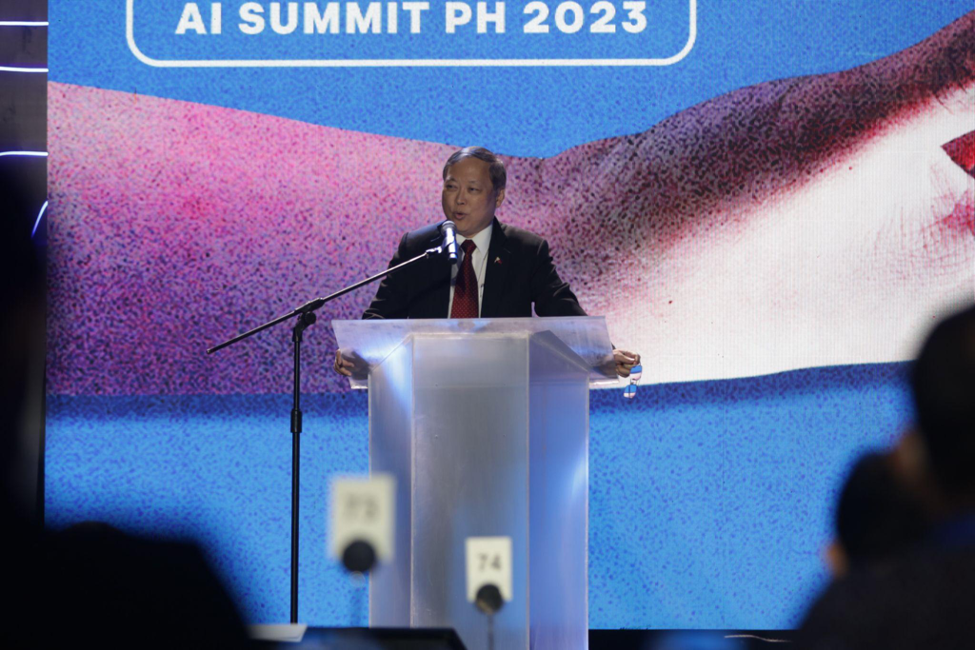 Dr. David R. Hardoon, Chief Executive Officer of ADI, expressed his gratitude for the overwhelming response to the first-ever AI Summit in the country and the active participation of industry and government leaders and diverse professionals.
"We are thrilled with the success of the AI Summit, which surpassed our expectations in terms of attendance and engagement. This event truly showcases the potential of AI to revolutionize industries and drive sustainable development in the Philippines. We are proud to have provided a platform for meaningful discussions and collaborations that will shape the future of AI in the Philippines," stated Dr. Hardoon.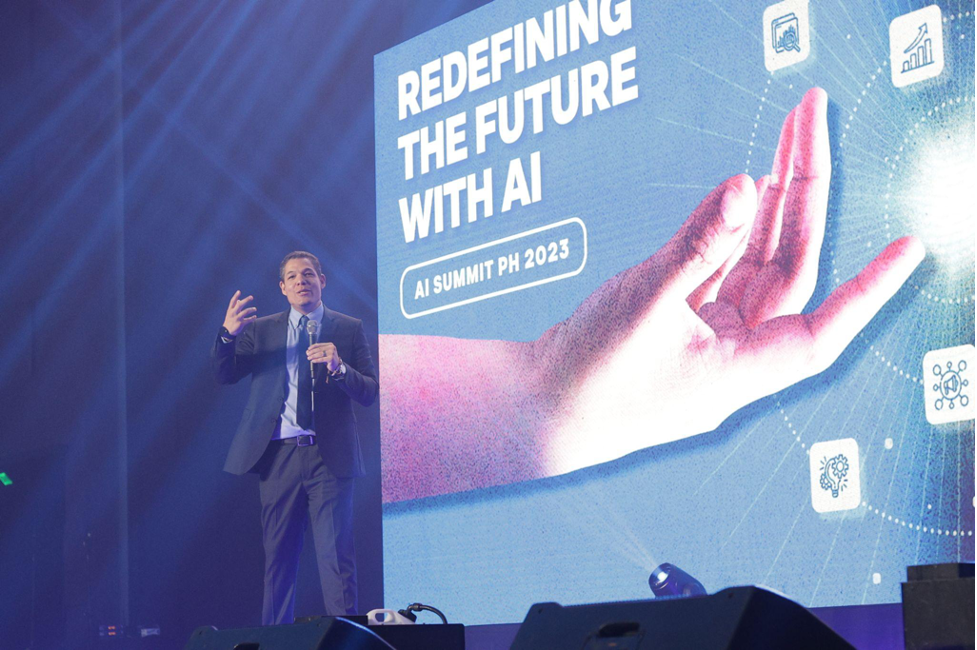 ADI plans to build on the success of the AI Summit PH 2023 and continue driving AI innovation to transform businesses and government and advance communities in the Philippines and beyond. They remain committed to advancing AI technologies, fostering industry partnerships, and empowering businesses to harness the transformative power of AI for sustainable growth and development.
About Aboitiz Data Innovation
Aboitiz Data Innovation (ADI) is the Data Science and Artificial Intelligence (DSAI) arm of the Aboitiz Group. ADI consolidates DSAI operating models across the Group and promotes a data-driven culture across the organization. Its chief responsibility is to transform data into business outcomes, use information to make better decisions, reinvent business models, and develop high-value solutions to create new processes, products, and services. By operationalizing DSAI across the Aboitiz Group's business units, ADI is advancing an over-a-century-old company's Great Transformation journey into becoming the Philippines' first techglomerate. For more information, visit aboitizdatainnovation.com.
About Union Bank of the Philippines
UnionBank has always been among the first to embrace technological innovations to empower its customers into the future of banking. It has consistently been recognized as one of Asia's leading companies, ranking among the country's top universal banks in terms of profitability and tech efficiency. UnionBank stands firm in its promise to power the future of banking through "Tech-Up Pilipinas" to best serve the growing needs of Filipinos everywhere, while pioneering innovations for a better world.
About Aboitiz Equity Ventures
Aboitiz Equity Ventures, Inc. (AEV) is the public holding company of the Aboitiz Group with major investments in power, banking and financial services, food, infrastructure, land, and data science and artificial intelligence. Today, AEV is recognized as one of the best-managed companies in the Philippines and the region, consistently cited for its commitment to good corporate governance and corporate social responsibility. With five generations of Aboitiz Group business success behind it, AEV continues to drive change for a better world by advancing business and communities.
The Aboitiz Group is a member of the Global Compact Network Philippines Board of Trustees and helps champion the Philippines' sustainability initiatives on an international level through policies, advocacies, and initiatives that align with the United Nations Global Compact (UNGC). The company has also launched its #OneAboitizSustainability Framework which aims to transform its life-essential businesses into having improved sustainable practices and a positive impact on the environment and society.
To know more about the #OneAboitizSustainability programs, please visit https://sustainability.aboitiz.com/.
New to Bitcoin? Check out CoinGeek's Bitcoin for Beginners section, the ultimate resource guide to learn more about Bitcoin—as originally envisioned by Satoshi Nakamoto—and blockchain.
[ad_2]
Source link