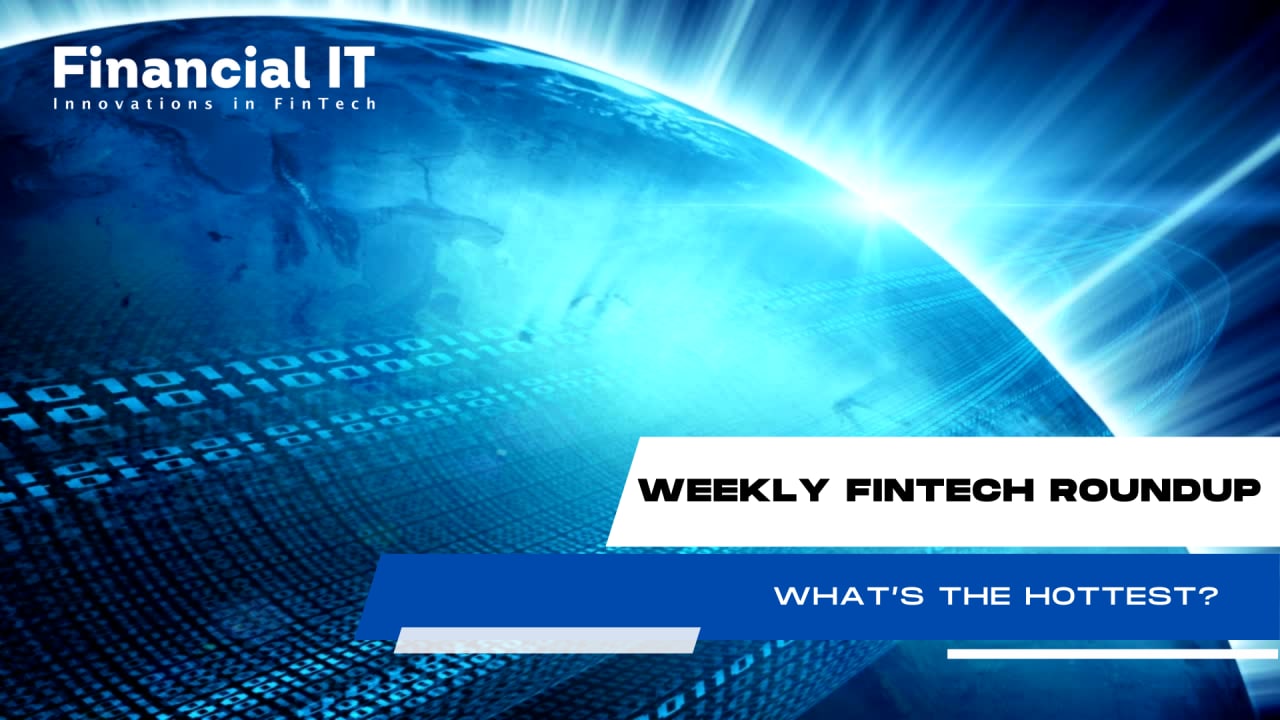 Partnerships 
Aevi Selects OvationCXM to Transform Digital Payment Customer Experience
OvationCXM, a global leader in customer experience management (CXM), announces that Aevi is expanding into North America and has selected OvationCXM as its CXM provider to elevate the digital payments customer experience. The strategic partnership delivers the ultimate personalized payment merchant experience for wholesale ISOs, ISVs, agent banks and more.
HMBradley Partners with Thought Machine to Usher in the Future of Banking
HM Bradley, a financial technology platform built to reward savers, announced a strategic partnership with Thought Machine, a leading provider of banking technology. The partnership enables HMBradley to eliminate its waitlist and open new accounts for the first time in over 16 months. HMBradley has also partnered with New York Community Bank, a division of Flagstar Bank, N.A. ("NYCB"), which will maintain the customer deposit accounts.
Partnership Between Carrefour Italia and Nexi: Postal Payment Slips and PagoPA Notices Payable at the Checkout
Carrefour Italia and Nexi announce a partnership that allows citizens to pay postal payment slips and PagoPA notices at the checkouts of more than 190 stores in Italy, including Carrefour hypermarkets and Carrefour Markets. The service, created in collaboration with Poste Italiane, enables payment to be made using any method.
Pleo and Skiller Whale Team Up on Innovative Technology Coaching, Championing a People-centricGrowth Strategy 
Pleo, one of Europe's leading business spending solutions, has teamed up with strategic coaching company Skiller Whale to upskill its engineering staff, with a programme centring on developing best-in-class API integrations. Through a focus on continuous learning that can be immediately applied and experimented with, Skiller Whale coaches will be working with Pleo's own engineering team to accelerate expertise and specialist knowledge.
PwC Collaborates with FintechOS to Launch New Digital Banking Solution on Microsoft Cloud forFinancial Services 
FintechOS, a leader in fintech enablement, is to collaborate with PwC to support its new digital banking solution: Infinite Financial Solutions for Banking. Powered by Microsoft's Cloud for Financial Services and leveraging FintechOS's technology platform, the solution enables financial institutions to accelerate digital transformation and elevate customer experience in a cost-effective way. 
Yapily and Zilch Strike Groundbreaking Partnership to Bring Affordable Credit Solutions to Millions
Open banking platform Yapily and payments technology company Zilch have agreed a groundbreaking partnership that will provide millions of people with better access to 0% interest swift repayment credit. The partnership marks the first time Yapily has teamed up with a provider of consumer credit via Buy Now Pay Later (BNPL) and will see Zilch leverage Yapily's innovative open banking platform and expertise to deliver an even more accelerated and superior credit decisioning process, responsibly, at a time when it is most needed in the lending industry.
Paymob Partners with Shahid to Expand VOD Digital Payments – An Industry First in Egypt
Paymob, the leading financial services enabler in the Middle East, North Africa and Pakistan (MENAP) and Shahid, the world's leading Arabic streaming platform by MBC GROUP, announce their signing of a new partnership agreement. The partnership enables Shahid customers in Egypt to pay for their subscriptions via electronic wallets processed via Paymob's infrastructure. This landmark agreement marks an industry-first in Egypt.
Flutterwave Collaborates with Africa Fintech Summit as Lead Sponsor
The Africa Fintech Summit announced Flutterwave as the Lead Fintech Sponsor for Africa Fintech Summit in 2023 to be held in Washington DC on the 12th April 2023 and in one African city, to be announced soon, in November 2023. The sponsorship comes at the heels of Flutterwave's latest licenses issued in Egypt making it possible for Flutterwave to be an official payment service provider in Egypt and expanding its presence in MENA.
Minima and Inferrix's Partnership to Bring Efficiency, Security, and Trust to Millions of Connected Smart City Devices
Minima and Inferrix, both innovators in blockchain and IoT infrastructure, have joined forces to spearhead a groundbreaking innovation in IoT connectivity and asset management for smart buildings and smart cities.Through their partnership, Minima's cutting-edge decentralised mobile native blockchain technology will potentially be integrated with Inferrix's impressive array of IoT edge + AI products.
LSEG Partners with Mastercard to Enhance Digital Identity and Fraud Solutions for Customers
GIACT, an LSEG (London Stock Exchange Group) business, announces a partnership with Mastercard, a global technology company in the payments industry, to leverage its Open Banking capabilities to provide a secure account verification solution for customers. The partnership will build on LSEG's existing suite of digital identity and fraud solutions, allowing businesses to use a multi-method approach to verify account information for over 95% of U.S. deposit accounts.  
Northern Trust and EDS Announce New Collaboration with UK-based Asset Manager Redwheel
Northern Trust announced that UK-based asset manager Redwheel is now using its data aggregation tool, developed by its strategic partner, Equity Data Science, Inc., to enhance ESG integration across its investment business.  Founded in 2000 and formerly known as RWC Partners, Redwheel currently manages approximately US$19 billion for its clients.
GoLogiq and GammaRey Complete Fintech Merger, Creating a Powerful New Financial Ecosystem for the New Digital Economy
GoLogiq, Inc., a U.S.-based global provider of fintech and consumer data analytics, has completed its previously announced merger with GammaRey, Inc., a privately held fintech ecosystem for the New World Digital Economy. The combined company plans to focus initially on the high-growth market of wealth management for Generation Z and Millennials. This new generation of wealth-builders represents the sharing economy that will be powered by digital banking solutions, such as virtual payments, lending and loyalty programs.
YouBiz and Xero Join Forces to Support Local SMEs to Go Digital
YouBiz, the corporate card and finance management platform by YouTrip, announced their strategic partnership with cloud-based accounting software provider Xero today. The partnership aims to equip local businesses and startups with more capabilities to manage their corporate expenses efficiently through the integration of Xero's accounting software. Companies will also be able to lower their operating costs and build more digital-ready businesses for the future economy.
Launches 
Co-Innovation Project with Standard Chartered: SAP Fioneer Launches Financial Control Solution to Speed Up and De-risk Accounting and Finance Processes
SAP Fioneer, a leading global provider of financial services software solutions and platforms, has announced the launch of Fioneer Financial Control. Leveraging the unique connection to S/4HANA, SAP's ERP software platform, the solution reduces the total cost of accounting, finance operations and closing processes significantly while minimizing risks and manual labour associated with financial closing and reporting.
The Embedded Finance Workflows Company Monite Launches Payment Links to Drive B2B Platforms Growth
Monite, an API-first embedded finance workflows startup, introduces Invoice Payment Links. It is a hassle-free solution that enables invoicing and accounting platforms to earn two to five times per user by helping their clients to get paid 40% faster. While many SMBs facilitate their customer invoicing with finance platforms, invoice payments are still a hassle since they often arrive in an email inbox in PDF format and need to be paid manually. This usually causes errors, extends the average collection period by up to 90 days, and creates cash gaps.
Cumbrian Tech Firm Offers Ethical Solution for ID Cards
A Cumbrian tech company could enable the rollout of national digital ID cards without giving the state access to citizens' personal data. Former Labour and Conservative leaders Sir Tony Blair and Lord Hague recently urged the adoption of compulsory digital ID cards that would allow people to prove their identity, age, driving licence validity, right to live and work in the UK and even their educational qualifications.
AstroPay Launches New Visa Debit Card Co-branded with Wolves
AstroPay, the online payment solution of choice for millions of users worldwide, announced the launch of its new co-branded product – the AstroPay Wolves debit card. The launch builds on the business' existing partnership with English Premier League club Wolverhampton Wanderers, also known as Wolves. AstroPay announced last year that it became the Principal Partner of Wolves and Principal Partner of Wolves Women for this season.
Intergiro Partners with Retreeb to Launch Innovative Sustainable Payment Solution
Intergiro, a leading European Banking as a Service (BaaS) platform based in Sweden, announces its partnership with Retreeb, a Swiss payment solution empowering consumers to support social causes. This partnership marks a significant milestone towards the launch of Retreeb's sustainable payment solution and reinforces its commitment to value redistribution and corporate social responsibility (CSR), supported by Intergiro's innovative embedded finance technology.
Spreedly Expands Payment Methods Offered to PayPal Braintree Customers
Spreedly, the provider of the leading Payment Orchestration platform, announced even more payment method options for customers with the addition of integrations to Venmo, PayPal Credit, PayPal Pay Later, and ACH payments. These new payment methods are now available to joint PayPal and Spreedly customers processing through PayPal Braintree.
Monevium Announces App Launch
Monevium, the UK-based, authorised payment institution, offering a modern and straightforward way to manage money, has recently announced the launch of its intuitive mobile app. This latest feature gives Monevium users the ability to control their entire account from just a single app. The FCA-regulated company provides fast and secure payment facilities to manage everyday finances.
Merger & Acquisition
Orion Innovation Acquires Banktech Software Services
Orion Innovation ("Orion"), a leading digital transformation and product development services firm, announced the acquisition of Banktech Software Services Ltd ("Banktech"), a core banking implementation partner for global financial institutions. Banktech will complement Orion's financial services business by bringing additional industry expertise, open banking solutions, and implementation capabilities to the company.
Fintech Pioneer Railsr Announces Sale to Consortium led by D Squared Capital
Railsr, the embedded finance platform, has announced that it has been purchased and re-capitalised by a consortium, led by D Squared Capital, and that a change of control has been agreed with the Financial Conduct Authority in the UK. This ensures business continuity for Railsr's customers, and more than five million end-users. Railsr will remain headquartered in the City of London.
GoLogiq's GammaRey Merger Paves Way for Two Potential Major FinTech Acquisitions
GoLogiq, Inc., a U.S.-based global provider of fintech and consumer data analytics, reports that its recently completed merger with GammaRey has enabled the company to now pursue two major fintech acquisition targets. The targets collectively have more than $10 billion in assets under management that are managed by more than 200 financial advisors.
Trading Technologies Acquires AxeTrading, Further Accelerating Multi-asset Class Expansion with Major Move into Fixed Income Markets
Trading Technologies International, Inc. (TT), a global capital markets technology platform provider, announcedthat the firm has acquired London-based AxeTrading, a leading global provider of fixed income trading solutions. The acquisition marks a significant broadening of TT's multi-asset capabilities with an expansion into full coverage of corporate, government, municipal and emerging market bonds as well as over-the-counter (OTC) interest rate swaps. 
Coverflex Acquires Innovative Italian Buoni Pasto & Welfare Platform EatsReady
Coverflex has completed the full, all-stock acquisition deal of EatsReady, the most innovative digital-only meal solution in Italy. EatsReady was founded in 2017 by Olivia Burgio and Micaela Illy, which successfully raised a Venture Capital Round from GELLIFY, Copernion and Timelock Ventures, and generated in 2022 €1.8 million in gross revenue at breakeven. Supported by CEO Nicola Faedi and the team, Eatsready is now fully integrated in the Coverflex operations.
Job Moves
Former Bank of England CISO Joins New Advisory Board for CyberScale
Cyber security consultancy CyberScale has appointed former CISO of the Bank of England Professor Cameron 'Buck' Rogers as the first member its newly established advisory board. Having enjoyed an accomplished career in Cyber Security with roles that include Global Head of Resilience Risk at HSBC and latterly, Head of Cyber and Information Security at BAE Systems, Buck will bring a wealth of skills and knowledge to CyberScale at a crucial time in the next chapter of the company's growth and development.
Provenir Appoints Vincent Camara as Regional Leader in France
Provenir, a global leader in data and AI-powered risk decisioning software, announced that Vincent Camara has been appointed Regional Manager in France. Camara will lead Provenir's sales operations in the region, serving the growing number of financial services businesses in need of data and AI-powered risk decisioning solutions. Camara brings more than twenty years' experience in sales, marketing and operations, with a solid track-record of designing, delivering and executing go-to-market strategies in hyper-growth businesses.
Mike Byrne Appointed as smartKYC's New Business Development Director
With a background in KYC data and automation services, Mike has spent his career developing global regulatory, financial crime and risk compliance companies with international companies. A strong leader with a history of building successful SaaS teams in start-up and accelerator organisations, Mike is looking forward to developing new opportunities for smartKYC, expanding their customer base and effectively developing policies, procedures and programmes to create a sustainable compliance environment, supporting smartKYC's recent growth.
VizyPay Announces Advisory Board of Innovators to Guide Growth
Leading payment processing fintech, VizyPay, announces the creation of its new Advisory Board, comprised of distinguished leaders from within and outside the payments industry. The board's purpose is to leverage their experiences and knowledge to advise VizyPay on its fast-paced growth and its mission to make a massive difference for small-town businesses across rural America.
Wearable Tech Pioneer DIGISEQ Appoints New Head of Partnerships to Drive Global Expansion
DIGISEQ, the wearable payments tech pioneer, has announced a new addition to its management team with the appointment of Angela Davies as Head of Partnerships – Financial Services, as the company gears up for further rapid expansion in 2023. Davies has accumulated a wealth of expertise in the payment industry over the past two decades, notching up experience at Oberthur (now IDEMIA), VMC, Paragon ID and, most recently, Thames Technology.  
Leading Web3 Investment Firm CoinFund Hires Julie Mossler to Lead Marketing & Communications
CoinFund, a leading web3 investment firm, announces tech veteran Julie Mossler has joined as its Head of Marketing and Communications. As an award-winning and highly experienced brand leader, Julie will reimagine the firm's marketing and narrative strategy as well as support its portfolio companies in their positioning and go-to-market approaches.